Colorado Personalized Plates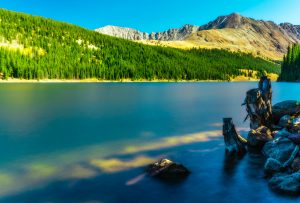 The state of Colorado provides various types of plates. And the requirements for them or for how to get them are different. There are special payments and demands for each. Some types may be personalized.
And if you have questions concerning this topic, continue reading the article. It includes all the information you need related to the Colorado personalized plates. Let's explore together.
Basic Regulations
There are some general requirements that are to be met. The first is that all automobiles display valid license placards. Certain types of machines have to have two tags. One of them is placed on the front side of the machine. And the other one is designed for the rear of the vehicle.
These tags are issued for 12 months. When the time expires, you must go to the office and renew your registration. Unlike some other states, the tags cannot be transferred to the other owner, in case you buy or sell a vehicle. In this case, you are permitted to reuse your old ones on your new machine. Thus, you can save the material expense requested for new ones.
How long does the process take?
You can personalize most of the placards issued by the government. For this, you are to spend additional money. You are given the chance to order these placards. This can be done while registering your auto. And the state allows its residents to do it online. But you can also go to any DMV office and do it there.
These are printed on-demand. They mail it to your home within 10 days after ordering. A special design requires extra costs but there are no special conditions.
How do you order?
One of the most important questions concerns the process of getting a plate. So first of all, you have to get acquainted with the regulations that are provided to you. For this purpose, visit the state website.
After you can complete an application. You are to choose a personalization that corresponds to the state standards. You are permitted to give up to 5 options for it. They will consider the options and you will receive the one that satisfies state standards. It must be not in use.
Character numbers and limits
The tag has to include no more than 7 digits. 6 characters are needed for motorcycles. The characters must be in English capital letters. It must also include numbers other than 0, blank spaces. The dashes and periods are not an exception.
It has to have at least 5 symbols if you choose only numbers. There are some certain forbidden combinations that are listed on the application. It should not include any of them.
Besides the demands required above, there is another important point. It does not have to carry an offensive or misleading meaning or connotation.
The DOR
After completing the form, send it via mail. On the envelope write Department of Revenue on the first line. Under it write Vehicle Services Unit. After you have written this, P.O. Box 173350. And on the last line write the name of the city and the state adding the following numerals; 80217-3350.
The address is also shown on the form. Try to find it there. Remember that there is no need to mail payment at the beginning. You send them when you receive further instructions once your application is approved.
There are some automobile types that require some certificates before issuing the tag, you have to provide it. In this case, you are to attach your certificate to the application. If you do not submit it, you will not get approval.
In case they have rejected your submission, they will inform you about the reason through a notice. You cannot appeal the denied application. But you can request a new one again after solving the problem.
After this, you will receive an approval letter by mail. The billing notice tells you the demanded payment for the appropriate fees. After you receive the notice, you have only twenty-one (21) days to submit it.
How much does it cost?
The fees differ based on some circumstances. A one-time fee is $60.00. You are to pay $58.00 upon approval and $2.00 if registered. There is an annual $25.00 fee.
How do you find out the available?
If you have more questions that you did not receive an answer to, go to any DMV office. If you do not have enough time for this, call the Department of Revenue at (303) 205-5600.
This is important information that you must know. If you need to learn more information about other topics like how to look up a license plate in Colorado, go by the link and read more.