CT‌ ‌Vanity‌ ‌Plate‌ ‌Check‌ ‌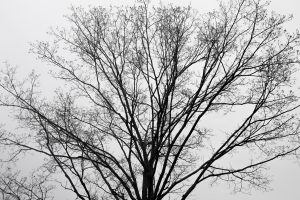 Generally, checking Connecticut vanity plate availability is not as difficult as it may seem. In the state, you have a lot of ways to find information on vanity plates, placards, and tags. Connecticut DMV is always open to giving decent information on their availability.
To collect more data, you can also conduct your research. However, this article includes essential information that may answer many of your questions.
Checking availability
Vanity-plate availability is always possible to check online. You do not need to visit the DMV office for that. Your online search will commonly reveal the following:
VIN
Model
The registrant's name and address
Registration expiry date
So, what do you need to pay attention to, while choosing your tag number?
Most importantly, you should decide what exact meaning you want it to convey. When you are sure of your choice, your next step will be to search for its availability. You can do it on the website of the CT Department of Motor Vehicles.
You can do it either online or by visiting the office. After ensuring that your chosen number is available, your next step is to fill in an application.
Types
The following types of tags are available:
Passenger
Combination
Commercial
Classic Vehicle
Motorcycle
Camper and Camp Trailer
Remember, that you are able to apply for the plates only if you have a Connecticut registration and if you do not have any issues with your car (such as tax problems).
Unlike states like Florida or Kansas, in CT you are required to display your tags both in the front of the automobile and in the rear.
So, the next question that may interest you, is exactly how many numbers and letters you are allowed to use. Usually, you are allowed to use up to seven characters. For motorcycles, this number is up to 6 characters.
For a veteran or classic ones, the number is limited to 5 digits. Note, that spaces and dashes are not applicable. Yet, only one dot can appear between the characters (not before or after them).
Some facts and details
In order to bring some clarification to the matter, let's see what is the difference between vanity and personalized license plates and tags. Isn't this just the same thing?
Well, generally, these terms are used interchangeably and stand for the same thing. However, there is still a slight difference between them. For example, vanity plates contain from 1 to 7 letters, or up to 3 numbers, while personalized ones may include both letters and digits.
Some residents are still not sure whether vanity plates are legal in the state. Well, of course, they are legal, but the DMV office has some really strict laws. According to them, many requests are rejected every year.
So, what kind of applications for tags are rejected?
Normally, the Department of Motor Vehicles rejects plates that include any kind of profanities or indecency.
For instance, among the ones rejected in 2021, were the letters "YOUSUCK" and "FARTYY". During the last year, the
Department has refused over 80 plates that for some reason were seen as indecent.
Available specialty plates
We all strive to be original, even when it comes to our car tags. Connecticut gives you this opportunity by suggesting several variations to choose from. Here are the possible variants:
Town of Stafford
Classic Vehicle
City of Norwich
New England Air Museum
Children First Foundation
University of New Haven
Gold Star Families
Central Connecticut State University
Military Order of the Purple Heart
Payment
In addition to the standard costs for registration, while ordering vanity plates, you need to make an extra payment of $94. For specialty, the payment varies according to the type, generally varying between $50 to $96.
Generally, it takes about 8 weeks for the tags to be ready to collect from the department. So, you will need some patience before they are ready.
Contact information
Although the online application has made it considerably easy for the residents to solve all the questions that arise while registering the tabs, you can still use the mailing option or visit the nearest office in person.
The mailing address is as follows:
Department of Motor Vehicles
Customized Plates Unit
60 State Street
Wethersfield, CT 06161
You can still solve your issues and get your answers staying at home.