Florida License Plate Check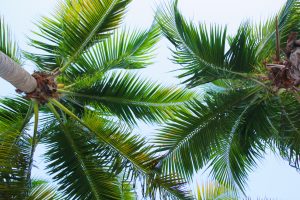 You are asking yourself are you allowed to look up FL plates? There are many reasons why you would like to obtain any kind of information on a specific license in the state of Florida. In fact, anything can happen, right?
You could witness reckless driving or an aggressive driver. What happens very frequently, you might want to buy a used car. Also, you might want to check whose car stands right in front of your house. In the case of buying a car, you can have good intentions for the sake of your own safety.
If you want to dig into more details follow up this article.
Florida License Plate Check
Looking up Florida license plates
You can be afraid of buying a stolen car or you may think that having personal details about the previous owner of your future vehicle would save you from unwanted and problematic situations.
But, in any case, you must be aware that looking up license plates in FL is not legal. It is illegal according to the Driver Privacy Protection Act. No matter what material you need to get, the privacy protection law does not allow you to do such search and obtain information.
Be informed that it is good not only for others: this law of the US protects you as well from someone who would search and get private data about you.
In fact, you may have met such websites or tracking tools or even apps that claim to offer you private details based on search. Be careful and stay away from such websites. For FL, it is forbidden to get such info. If you explore data on such websites it is risky for the following reasons:
You can have serious problems for searching such facts. Law enforcement authorities may find you by your search and you cannot be able to justify yourself.
That specific website may be paid and it will definitely charge you for their services but will not give you any useful information at all.
Obtaining details on tags
To look up a tag, you must have really reasonable reasons. Hence, it must be according to the regulations of the Department of Motor Vehicles. There is also an opportunity to look up a person by FL number.
You look up them via Driver Protection Privacy Act. For that, you need to provide the full license number. You may request your own driver or motor vehicle record by filling in, signing, and sending your form of a request to the DMV.
In case you want to acquire details about another person, you are allowed to do that only if your case is covered by the law as an exemption.
Categories of tags
The Department of Motor Vehicles of FL state has decided that vehicle numbers are divided into three primary types:
Standard
You can choose one of the following combinations:
Sunshine State
In God We Trust
Specialty
There is a big assortment with more than one hundred types of specialty tags in FL. Military and special conditions plates are the types under the specialty category.
The DMV administers them for certain institutions to help their commissions. In these cases, they direct money to charitable purposes.
The following are a few of the possible choices for specialty plates that have charitable goals:
Miami Dolphins
Support Autism
Protect Our Oceans
Florida State University
Recipients of Silver Star, etc.
These specialty types usually cost about $20 or more. Moreover, you will need to pay for the standard registration.
Personalized
Personalized tags usually consist of any combination of letters and digits or it could be a word or a date. But, what is more important, you are allowed to use a maximum of seven characters (including spaces or hyphens).
Meanwhile, make sure you don't write a combination that will have an offensive meaning as it will be denied by the DMV at once. The cost is $15 for this category (both registering for the first time and renewing it).
If you want to get more information on the FL state license tag check, you should contact your local DMV writing by email or calling by phone. See the contacts below:
Mailing address:
2900 Apalachee Parkway, MS #72
Tallahassee, Florida 32399
Telephone: 850-617-3000
Email: [email protected]