Florida Vanity Plate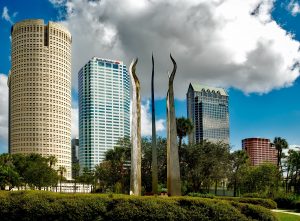 It's difficult to keep up with specific DMV laws and updates. It becomes harder if you don't have enough time or patience to dig into and find more. Things become much more difficult when you are looking for information that is difficult to find online because of its complexity. But do not worry! We have compiled enough details and answers to your questions on Florida vanity plates. So keep reading and learning with us.
Who Do You Have To Turn To?
There are 150 various types of custom license tags that are available across the state. Every type serves a different purpose in the Sunshine State. The Highway Safety and Motor Vehicle Department is the institution that is in charge of the distribution and issuance of personalized and customized license plates.
Availability
Note that the state is among the ones that allow you to see if your specific lettering is available online or not. Go to the Highway Safety and Motor Vehicle Department web page and try to find the information that you are looking for.
Ordering a FL Vanity Plate
If you want to make an order, there are some steps that you have to follow. Well first of all you need to know where to do that. In response to that, you can order them at your local Tax Collector office.
First of all, check the availability. After that, go by the above-mentioned link. If you have done this, try to find the application form that you must complete to fulfill the process. Remember that you must be a registered owner to order one. And what you order must be for an automobile that has a Florida registration at the time of issuance.
After completing all these steps, you are to submit your application to your local county tax collector's office. You can also submit it to the license plate agency. Unlike some other states, you must submit the payment. Provide the proof of insurance, and a copy of your current registration or renewal notice along with your application form.
How Long Does It Take?
After the submission, you have to wait for 6 to 8 weeks for the delivery. They deliver it to your county tax collector's office. It may also be delivered to the required agency.
Types of Autos
Except for vehicles that require "Restricted," "Apportioned," "Wrecker," or dual (two) truck license tags, the Highway Safety and Motor Vehicle Department authorizes vanity tags on any machine owner or lessee.
How Much Do I Have To Pay?
In addition to the registration price, a $28.00 fee and a $15.00 personalization fee are charged at the time of application. When you renew your membership, you will be charged a $15.00 customization fee each year.
Number of Characters
Instead of the traditional ones with personalized numbers and characters, Florida, like many other states, offers a range of other types with distinct designs. There is a range of logos to pick from with special design ones, some of which may complement the theme of your message.
As for the characters, they allow a maximum of 7 digits. You may use any combination of letters from A to Z. Besides this, you can use spaces, a hyphen, and numerals from 0 to 9.
The ones featuring visual designs to the left, such as Collegiate and Sports ones, are limited to 5 characters with no space or hyphen.
The configurations with an odd number of letters (such as "ABC" or "NAME123") will no longer be centered. When desired, even character settings can be centered at the time of application.
Are There Any Limitations?
The Highway Safety and Motor Vehicle Department is the institution that decides whether or not the tag is appropriate. There are some rules that are designed to determine the appropriateness of the tag.
Thus the ones that are confusing or objectionable will not be a subject of approval. In case of duplication, you will not receive any. Those that are missing a letter are problematic from this point of view.
Additional Information
If you need more data that is not included in this article, go to any tax collector office or the required agency. If you need an immediate answer, call the Department of Highway and Motor Vehicles customer service center. Their phone is 1-850-617-2000.
And in case you need other information on topics like how to look up a license plate in Florida, go by the link. There you can find all the data that you need.