Florida Vehicle Owner Lookup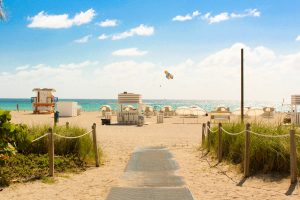 The Sunshine State, Florida is the third state in the US with a population of more than 21.500.000 people as of 2020. It is the only continental state of the US and one of the two states that have a tropical climate. Florida has 67 counties. The capital city of FL is Tallahassee, the state's 7th largest city. Miami is the most populated one. There are more than 8 million cars registered in the state as of the last few years.
Florida Vehicle Owner Lookup
In general, there could be a lot of reasons to find out who owns a vehicle in Florida. You may want to check this if you are going to buy a used car from someone you don't know. In this case, it is quite normal to try to avoid any possible risks.
The previous owner of your automobile may be someone with a bad criminal history. Thus, it is okay to feel a little bit anxious before buying an auto from an unknown person.
There can indeed be other cases as well. For example, it will be interesting for you to check who dates your sister or daughter. For that, having only the license plate number of that person will be enough. Other than this, you may want to check whose automobile is in front of your door for such a long period.
As mentioned above, your reasons may be very different. Accordingly, it is important to understand if it is legal in this state to look up information via search tools. Here in this article, we will help you find answers to your questions regarding the lookup and how to complete the search.
Is Florida Vehicle Registration A Public Record?
Under the law, motor vehicle, driver's license, or accident history data are considered to be public details. The Driver Privacy Protection Act preserves your private details confidential by restricting those who are allowed to maintain them. The department automatically stops confidential details in all motor vehicle and driver's license logs.
DPPA prohibits access to your SSN (social security number), driver's license or ID card digits, your full name, address, phone, and medical details. In addition, emergency contact data or/and email addresses are also forbidden.
As mentioned before, the DPPA considers some details as public info, such as crash and driving history, violations, etc.
Finding The Owner
You are allowed to receive someone else's confidential data exclusively in case you satisfy an exemption protected by the regulations. The exemptions are mentioned in the motor and driver record submission forms.
If you request someone's private information, be sure to mention the relevant exemption in the field provided on the form.
How Can I Find The Owner With The VIN?
If you want to see details about the record, start reviewing government documents maintained by the Department of Highway Safety and Motor Vehicles (FLHSMV).
In fact, by using the tag or Identification Number (VIN), you might get information about owner records. Therefore, you will understand if your future car has a lien on it.
Then, you may also determine if a tag is registered to another motorcar. What is important, the report includes the year, VIN, the model connected with the tag number.
Is It Safe To Buy An Automobile Without A VIN?
You should never ever buy a used car that has no identification number. If one does not have a VIN, it can be a red flag that the car is most likely stolen. In other cases, it is safer for you to let the owner solve these problems with the DMV (Department of Highway Safety and Motor Vehicles) and then sell the automobile to you.
In the end, the VIN check is one of the most important things to do before buying a used motorcar. It guarantees to get all necessary information before wasting your money.