Idaho Vanity Plates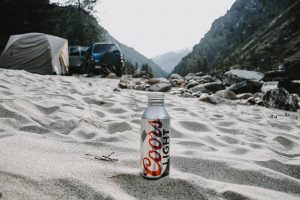 People living in Idaho must register their cars in the county where they currently live. The state provides different types of placards and various demands for each one.
There are important points that you have to be aware of before taking an action. Read the article if you want to learn what steps to take as the article reveals important information about Idaho vanity plates.
Where To Start?
The ID Department of Transportation regulates the whole process of getting a placard. The vanity plates in Idaho may be broken down into two classes.
The first is a standard personalized license tag and the second is a special personalized license placard. The latter has a specific feature that is connected to the state.
What Can You Do To Order?
If you would like to order it using the internet, visit the web page of the Department of Transportation. After going by the link, try to find the application form. You have to complete it.
Print the PDF file. After that, read the instructions carefully. Do not make mistakes, otherwise, you will not receive what you want. Start filling in the details in the appropriate lines.
You will see that there are three sections in the form for the tag. This means you are able to provide three options for that.
In the first section, write the one that you want to receive the most. If there are no problems, you will get the first one. And in case there is a problem, you will get the second one, and so on.
After you have completed this step, mail that to the address that is mentioned in the form. You may also fax your completed application to (208) 334-8542.
You can carry out the transfer with three different types of cards. These are MasterCard, Visa, and American Express.
Required Costs
For standard types, you are to pay $25. For the renewal, you have to pay $15. But for a vanity placard, you are to pay an additional cost. This is a fee of about $60.
The renewal fee for this type is $40. You have to pay all these prices along with the ones that you pay for the license plates that are standard or not personalized.
Total Number Of Characters
For the regular ones, you are to choose a total of 7 letters and digits. Spaces are also allowed on regular placards for passenger cars and trucks.
Motorbike tags are allowed to have six letters, numerals, and spaces. All cars can have 5 letters, digits, and spaces in case of a special type.
Check the Availability of Idaho Vanity Plates
There is good news for you. The state lets you check the availability online. ID provides you with an online platform to see whether the symbols you have chosen are appropriate or not.
This helps you see whether the lettering exists or not. If it is already in use, your application is not going to be approved.
Registration On The Internet
The Transportation Department has added this system in favor of its residents. People can not only see the availability but also register their tags. You may now register through your phone or computer. Thus, there is no need to stand in line in the DMV office.
Besides the registration, you may do the transaction online, too. Visit the government official web page. Read the instructions in detail to understand what step to take. They deliver this service 24 hours a week. It works on holidays as well.
If you want to complete the registration online, you must have a pink copy of the ITD 0502 form. You can obtain this from the dealer who has sold the machine to you. It contains the necessary details of the car that are essential for this process.
Note that you cannot register your vehicle online if you buy one from a private dealer. Call 208-334-8000 if you have encountered this situation. You will receive the appropriate assistance.
How Many Letters Can You Put on a License Plate in Idaho?
There are various restrictions that you must consider before taking any action. The tags are considered prohibited if they contain a term that is derogatory to a group of people.
If the term contains words that imply hatred or prejudice, your application is going to be denied. The words and options that are indecent are also going to be a problem on your way to getting a tag.
From this point, those with naughty implications, as well as those that support racism or ethnocentrism, are problematic as well.
Additional Note
If you do not find any information that you need in this article, you may write a letter with your questions. After that, send it to the address that is written in the application form.
But if you do not have enough time for this and want an immediate answer, call (208) 334-8649.
In case you need information about how to look up a license plate in ID, go by the link. There you can find all the data about the topic and get acquainted with the process.