Indiana Personalized License Plates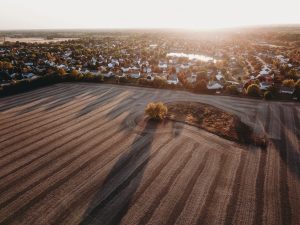 Overview
Getting a customized license plate has always been a good idea. In that way, your car may differ from others and may have certain characters that you have dreamed of.
However, since 2014 the State of Indiana has prohibited the use of Indiana personalized license plates. But the good fact is that the ones who have already obtained the tag, are allowed to keep and renew it.
For the new people, the Indiana Bureau of Motor Vehicles suggests a special license plate design that is similar to vanity plates. If you want to get it you should learn more about the requirements, documentation, and payments that are defined by the state.
Indiana Personalized license plates
A personalized license plate is one of the interesting ways to distinguish your vehicle from others. With an Indiana personalized license plate, your automobile will stand out from the crowd. It may include something that is really typical to you; such as your favorite letters, numbers, or names.
However, the state of IN does not allow using vanity tags since September 2014 due to a lawsuit that is not solved yet. The people who already have them are able to renew and keep them, but the new ones are not given by the Indiana Bureau of Motor Vehicles.
In any case, we hope that in the future the use of them will be permitted again so that everyone can afford them. Yet, now with an affordable fee, you may still take a special license plate design. If you are still interested in this topic, keep reading the article where we will give the required information.
Which institution is in charge of this?
The Indiana Bureau of Motor Vehicles (BMV) is in charge of all types of placards in the state. If you want to get any you should contact them or visit the office. There are some requirements that every applicant must meet, so keep on reading to get all the details.
The BMV address: 100 North Senate Avenue, Room 402, Indianapolis, IN 46204
Customer Contact Center: 888-692-6841
Hours: Monday through Friday 8:00 a.m. – 6:00 p.m. (EST)
How to order?
As we have previously mentioned, there are three ways of ordering the tags: you may order them online, by mail, or visit the office.
If you prefer appearing in person, there is no need to talk much about it as you will surely be directed there.
However, let us discuss in detail how to apply online:
Firstly, you need to open Indiana's BMV website. Find the "online services" button and click on it.
After that, you should open the "Ordering a specialty plate" button and get through it.
After entering there choose the appropriate license plate design. There are several themes for the tags, so you should select one of them, as well. They are:
Standard
College or university
Military
Organization
Now when you have selected the theme for your tag, you should pay the required fee and confirm your order.
Keep in mind that you may need an additional validation process if you have selected certain placards; such as military or disability ones. So do not be surprised if the Bureau asks you to fill out another form and send it to them.
How long does it take to get custom placards?
After submitting your application, you have to wait for a little (usually approximately 14 days). Within two weeks, you will surely get a notification as soon as your tag is ready. The office will contact you and your tag will arrive in the mail.
An important note is to install the placard on the appropriate areas of your car as soon as you get it. If you find it hard to do it by yourself, you may ask someone professional to come and help you.
Expenses
The average fee is $45.
There is also some additional payment for the renewal and specialty tab if it is applicable. The renewal fee may vary from $20 to $30 depending on the area you live in, as well as the type of your vehicle.
How many characters can be included?
In this state, you are allowed to include a maximum of 8 characters and 1 space on your standard tab. However, for motorcycle placards, the maximum number of characters that you are permitted to use is 6.
It may contain:
any combination of letters A to Z;
spaces and numbers 0 to 9.
Note: No punctuation is allowed.