Iowa‌ ‌Personalized‌ ‌License‌ ‌Plates‌ ‌ ‌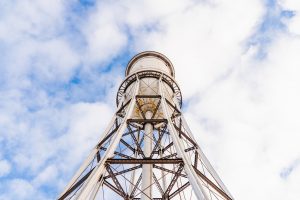 Becoming different from others is what everyone wants to do. Even license plates come to help you in this case. And if you do not know how to order Iowa personalized license plates or want to learn about the basic requirements, then continue reading. The article also talks about limitations and availability checks. If you are interested, let's explore the topic together.
Which institution is in charge of this process?
If you are to deal with the registration of your car or must renew your tags, then you are to turn to the Department of Transportation of Iowa. This institution approves or rejects thousands of both personalized and non-personalized tags on an annual basis.
How to obtain personalized plates?
Unlike some states, there are three options for you to choose from. You may order online, in person, or via mail. A simple note for you is that you will be notified in case your tag is ready. If it is ready, they send it to your local DMV office.
Online
You are to visit the Transportation Department web page. After that, follow the instructions. Prepare your ID and credit card for paying. You are able to order them online in IA but there are some limitations.
You cannot order special placards online because of some specific requirements. Those include tags meant for veterans, military, and firefighters.
In-Person
If you want to apply for a personalized type, you have to go to the local DMV office. But before that, you must prepare some documents. One is the completed application form. Download the sample and complete it.
It is possible to download the sample only with Internet Explorer.
Consequently, you are to prepare the payment fees. Also, attach any document that refers to certain eligibility standards.
If you want more information, visit the web page mentioned above and find the desired data.
Via Mail
For arranging the whole process via mail, you have to again fill out the above-mentioned application form. After that, prepare the necessary documents for proving eligibility (if required). Prepare the fees and send the application to the address mentioned on the form.
Expenses
The fee that you are to pay for the custom tag in IA is $25. In addition to this, pay all the regular fees. The cost for a personalized license placard in IA is $25 in addition to the regular renewal cost.
Renewal Expenses
When the due date comes, you will need to renew it. Pay the registration cost. It varies from county to county. You can learn about the expenses through the notice that they send to you. You may also contact your DMV office to gain some more info.
If you go to renew your tag after a month of the expiration date, you will be charged an additional $5.
Availability
The state of IA does not give its residents the opportunity to check whether or not the placard is available.
How many letters can be used?
There is a maximum limit on the number of characters. All number plates must have a maximum of seven characters. There is an exception to motorcycles, which may have only six.
You are able to choose any combination of letters from A to Z. Besides, you may use spaces and numerals from 0 to 9.
How long does it take to get custom placards in Iowa?
After you submit the application, you must wait for a certain time. The County treasurer's office receives your application. It reviews the placard prototype and makes a decision.
If they find no violations, they approve it. After this, they send you a notification telling you when it is ready for use. The whole process takes from 3 to 6 weeks in this state.
What are black license plates in IA?
The black ones were released on the 1st of July 2019. It is all black with white letters and numerals on it. The latter may be customized.
The ordering process is just the same as that described above. It is available to order online, in person, or via mail.
Fees for This Type
It will cost you $35 if you want the standard alpha-numeric type. An additional $25 is required if you want to customize it. The total will be a sum of $60.
The money goes to the Fund of Road Use Tax. This fund is for managing projects like constructing bridges and roads in the state.
Do you need a front license plate in Iowa?
IA requires drivers to have front plates. They should have not only the front but also the back ones. However, if the car is of 1948 production or even older, it can have only one that is to be put on the rear.
Note
If you want to learn other information about the Iowa license plate lookup, go by the link and read everything that is displayed in detail.