Kansas License Plates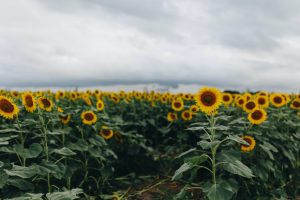 Overview
Before you decide which vehicle suits you the best and purchase it, do a thorough investigation. You can start with one of the most important issues- license plates. You may already know that the first thing you get after registration is your vehicle's plate.
So, if you are currently living in Kansas or have just become its habitant, we will be a great help for you. All the vital points about choosing, getting and registering plates in KS you will know on our website. Make sure you have caught all details, before making up your mind. Good luck!
Kansas license plates
The types of Kansas license plates
The country offers a variety of plates. We have categorized them for you:
Personalized and disabled personalized number plates
Educational Institution license plates:
Wichita State University Alumni Association
Benedictine College
Kansas State University Alumni Association
Emporia State University Alum. Assoc.
Washburn University Alum. Assoc.
Fort Hays State University Alum. Assoc.
Friends Univ. Alumni Office
Univ. of KS Alum. Assoc.
Pittsburg Univ. Alum. Assoc.
3. Other Organizational Distinctive numberplates:
KS Foundation for Agriculture in the Classroom
Love, Chloe Foundation
Masonic Lodge
Shriner
Special Olympics
Amateur Radio Operator
Antique Vehicles
Emergency Medical Services (EMS)
Firefighter tag for Automobiles
Gadsden Flag
KS 4H Foundation
Kansas Arts
KS Breast Cancer Research and Outreach tag
Autism Awareness
Braden's Hope
Children's Trust Fund
City of Wichita
Donate Life
Ducks Unlimited
Eisenhower Foundation
4. Military Distinctive numberplates:
New Military
Pearl Harbor Survivor
U.S. Veteran
Vietnam Veteran
Combat Wounded Purple Heart
National Guard
Operation Desert Storm
Operation Enduring Freedom
Operation Iraqi Freedom
Congressional Medal Of Honor
Disabled Veteran
Ex-prisoner Of War
Korean War Veteran
NOTE: To apply for distinctive military tags you should meet certain requirements claimed by the county government. Afterward, you should present your application to the local County Treasurer's office.
5. Other Distinctive vanity plates:
Pet Friendly
Special Interest
Street Rod
Families of the Fallen
Gold Star Mother
Choose Life
In God We Trust
KS Horse Council
Registration of an automobile
The County Treasurer's Office is where you need to visit to apply for titling and registering. You have only 60 days to do this after you buy a vehicle. You must provide the following documentation:
A signed manufacturer's certificate or statement of origin (MCO/MSO)
NOTE: If the latter shows the presence of more than one owner a certain number of signatures must be presented. Either all people on the list have to sign or only one signature will be enough.
Insurance proof that KS covers for each automobile: This can be either the original version or the copy. Also, if it is for commercial or fleet machines the coverage should be provided as well.
The owner's and the insurance company's name, policy number, coverage's expiration, effective date and the vehicle's VIN/year/make must be included in the proof of insurance.
Sales Tax receipt: If the latter has been paid to another state, you also need to pay for the difference.
Property tax: This is to be paid during the registering period, before applying for a temporary plate.
A paper tag: It will be issued to you before you get your digital tag after it is printed and sent to you via mail within 3 weeks.
Transfer of License Plate
Transfer of the tags is also done through the County Treasurer's Office. This time as well you provide the documents we have listed above. However, you should consider some requirements as well:
Provide a present registration receipt for the truck (together with the tag you want to transfer). NOTE: If it is not available you need to pay for a duplicate registration and bring the tag number with you.
You need to either dispose of the previous car before getting a new one or trade/sell it within 60 days after buying a new one.
The sale date of the previous car and the buyer's name.
The name's assignment on the new title must match the previous vehicle's registration name.
IMPORTANT: Not all situations will require the above-mentioned points. You may need additional papers due to other circumstances. To be ready for that contact the office for further information.
Costs
We have listed the payments connected with all the procedures you are to make while getting your tag. So, let's see them:
Titling: $10
Transfer: $6.50
Modernization: $4
Registration:
12 M Trucks: $52.25
Motorbikes: $28.25
Machines less than 4500 lbs.: $42.50
Motorcycles: $28.25
Autos over 4500 lbs.: $52.25
Trailers: $47.25 (2,000-8,000 pounds); $57.25 (8,001-12,000 pounds); $67.25 (12,001 pounds and above)
IMPORTANT: Registering is optional for trailers (with loads) that weigh less than 2,000 pounds and for farm trailers that have a load of fewer than 6,000 pounds.
If yours is a truck with over 16,000 pounds weight, contact the bureau.
Property taxes must be paid at the time of titling and registering (except for trailers, motorbikes, heavy trucks). For estimates contact your appraiser's bureau.
Tax / Tag Refunds
Very often people legally get a prorated tag/tax refund. The main causes include:
When your auto is not replaced and you sell it.
In case you permanently move to another country and register your car there.
When you get a notification for a refund you should turn in your registration and current tag. Before the refund, KS requires a social security number (for personal vehicle) or the federal tax ID number (for leased/business trucks).
Make sure to apply before the last working day of the month the car was sold if you want to maximize your refund. Also, note the date you sold the car or moved, as the Treasurer's bureau calculates refunds only after they receive the application.