Kentucky License Plate Options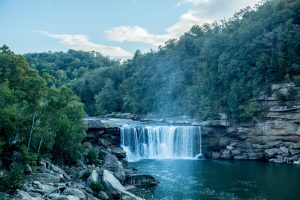 Overview
To obtain license plates in Kentucky, you should apply to the Transportation of Cabinet and your county clerk's office. Along with the regular option, there are numerous alternatives that this state offers, such as military, special, occupational, and disability.
It is also acceptable to personalize them if you follow the established rules. Placard options available for customization include special, military, and standard. So if you're eager to learn more information about each type of tag, continue reading the article.
Kentucky License Plate Options
Do you want to learn how many Kentucky license plate options are there? This article is exactly what you are looking for. Find out detailed information about different types, main requirements, and much more.
Varieties
Kentucky is among those states that don't require a front license plate. To drive your car legally, you need to register it properly. Two governmental bodies handle this process: the Transportation of Cabinet and your local clerk's office.
The state issues more than 150 designs along with regular and customized options. Mainly, these are the general types:
Standard
Vanity
Special
Governmental
Disabled
Military
Additionally, you may personalize the military, specialty, and standard placards paying an additional $25. To find out about the rules and regulations of customization, continue reading the next paragraphs.
Standard
Regular tags in Kentucky are given in your county. There are 3 standard variants:
Farm: This is available for farmers who are involved in agricultural works. The cost of this is $31 ($10 of which proceeds to donation).
"In God We Trust": This is available to any kind of noncommercial vehicle. The registration fee is $21 (plus $21 for the renewal). The decal will expire on the birth month of the applicant.
Standard-Unbridled: You may acquire this from the office by paying $21.
Customization
As we mentioned earlier, some versions are applicable for personalization. However, you should follow certain rules of the KYTC Personalization Review Committee so that your suggestion won't be rejected.
Choose unique characters.
Use 6 numbers/letters.
Exclude profanity and offensive language.
Remember that your proposal will undergo the review process. Therefore, we recommend visiting KY banned plates page to understand what characters could possibly get you a rejection notification.
Specialty
There are tons of special organizations, institutions, and causes to encourage by purchasing a placard. So here are some examples of them:
End Alzheimer's: The cost of this $44 ($10 of it will be donated to the Alzheimer's Association). You may personalize it by paying an extra $25 along with the registration fee.
Autism Awareness: The same $10 out of $44 will go to the Families for Effective Autism Treatment to fund programs, educational projects, and more.
Juvenile Diabetes: Curing Type 1 sign as well as JDRFK website is displayed on the tag if you decide to buy it.
Trust for Life: To support organ, eye, and tissue donation for saving lives, you can opt for this tag.
KEEP Foundation: Individuals may receive this and donate to the Kentucky Equine Education Project.
In order to view the full list of specialty ones, make sure to visit here
Official/ occupational
There are 6 options of governmental positions that can appear on the KY plates:
Judiciary
Official
Official Trailer
Congressional
State Representative
State Senator
For instance, the "Congressional" tag is designed for an elected member of the US Congress who operates a vehicle. To add up, the processing fee is $46, and the renewal is $26. Note that $5 of renewal is sent to the Veterans Trust Fund.
Disabled
To hold a disability placard, individuals should present this application form to the local clerk's office. In this form, the certified physician must fill out whether the applicant has permanent or temporary (3 months) conditions. The paper should clearly indicate that the person has:
lost his legs or arms and can't move;
blindness;
any other problem that limits his/her ability to walk or move.
The KYTC offers 3 disability placards including options for parking privileges, for POWs, Veterans. However, keep in mind that not all cars are applicable for the tags. The disabled tag e.g. is not available for vehicles weighing more than 10,000 lbs.
If you have already noticed "10000" writing and wondering what this stands for, here is the explanation. To clarify, this indicates that the weight of the vehicle is 10,000 IBS or more and mainly applies to trucks, vans.
Military
Residents who are serving in the US Army, have been retired, or were discharged honorably can obtain the specific tags. Find out some examples of military tags:
Air Force Cross
Medal of Honor
National Guard
Pearl Harbor
Purple Heart and more