Maine Vanity Plate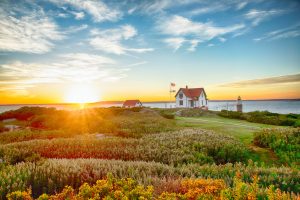 Overview
The Maine Secretary of State's Bureau of Motor Vehicles is in charge of issuing and distributing personalized and customized vanity plates. You can check to see if the lettering is available online in Maine. Those can also be bought online, however, processing and delivery can take up to 30 days. Only a registered owner can order Maine license plates. The ones you order must be registered to a ME vehicle at the time of issuance.
Introduction
The Maine Secretary of State – Bureau of Motor Vehicles allows vanity plates on automobiles, pickup trucks, vans, trailers, motor homes, and motorcycles. It is in charge of issuing and distributing personalized and customized vanity plates.
In this article, you will find the stages of obtaining the plates.
Number of Characters
The government allows a maximum of 7 characters. You can use a combination of letters A to Z, numbers 0 to 9, spaces, ampersands, and dashes.
How to order?
You can get yours both in person and by mail.
In-person
Simply bring the following to your nearest BMV branch office to apply.
Your current vehicle registration
Payment for the specialty fee
Your driver's license
By mail
Send a copy of your current registration along with the written check made payable to the Secretary of State. Attach a note showing the specific combination you want to own. After that, send it to:
Bureau of Motor Vehicles
Specialty Plate Clerk
29 State House Station
Augusta, ME 04333
Are vanity plates free in Maine?
Fees in Maine may vary. In addition to ordinary registration fees, there are initial and renewal charges.
Visit the Maine Bureau of Motor Vehicles' website and click on the tag you want to learn more about the payments associated with it.
To get yours, go to their official website and check if your personalized message is available. Then follow the on-screen steps to place your order.
Visit the website or contact 1-207-624-900 for more information.
Veteran plates
To apply, you have to prove your honorable discharge as part of your application. You'll also need to attach the payment for the fee (if applicable). Also, you need to show other proof of eligibility.
To discover the eligibility requirements and relevant payments, go to the BMV's Available Veteran Plates website.
Specialty plate renewal
Your customized plates in ME are renewed at the same time as your car registration. However, keep in mind that your number plates must be renewed before the validation stickers' expiration date.
The Maine BMV will not send you a renewal reminder unless you request one online.
When you renew your registration, you'll receive a new expiration sticker.
In addition to ordinary registration renewal expenses, expect to pay a specialty renewal charge.
Replacement
If your specialty plates are lost, stolen, or disfigured, you must contact the Secretary of State within 24 hours to seek a replacement.
In case they are lost or stolen, you need to make a temporary permit with your tag number to put on your car until your replacements arrive.
For replacements, submit the following documents.
A completed Notice of Number Plate Loss and Request for Replacement Plates (Form MV-9)
Any tags you still have in your possession
Payment ($5 per plate only or $5.50 per plate with validation stickers)
Simply submit your application in person at a BMV office or a participating municipal office after completing these procedures.