Maryland Personalized License Plate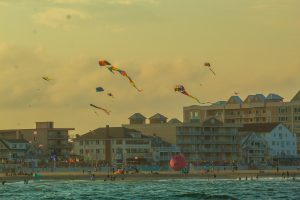 Overview
Many drivers prefer to do personalization. By personalizing, you have the right to select the letter/digit combination. Later, this combination is supposed to be shown on your car. In this way, people obtain the style and design they prefer.
If you wish to receive a Maryland personalized license plate, you are on the right page. Here, you can find detailed data about the application process, necessary charges, renewal, transfer, etc.
Maryland Personalized License Plate
Currently, the Motor and Vehicle Administration (MVA) issues them for residents. First things first, the Maryland personalized license plates contain a special message. Usually, the customer orders it beforehand and gets that with the print on it.
According to the type of automobile, it is possible to apply for a message with at least 2-7 characters. It may consist of both digits and letters.
How to get personalized vanity plates?
In fact, you can apply in person at the MVA office. There are many locations to show up in person. These full-time branch offices operate on an appointment-only basis. So, make sure you schedule an appointment beforehand.
Prior to the scheduled date fill in the VR-164 blank. On that application, submit:
Owner's full name
Address(i.e. state, county, city, zip code)
Daytime phone number
VIN
Car insurance details
After completing, put your signature on it and have it printed with you when you go to the office. Together with that, you should have a copy of your current registration card as well.
Additionally, you can also apply online through the same website. Another option is to mail your application to the Specialty Tag Unit. In case you will need assistance in applying, contact an authorized tag and title service. They will help you manage all your issues.
What vehicles are eligible to get this number plate?
Here is the list of the classes that have permission to display these vanity plates:
A (passenger)
M (multipurpose machines)
D (motorcycle) where relevant
EPO (truck with one ton or less manufacturer's rate capability)
G (non-freight trailers)
L (historic cars)
N (street rod)
How much should I pay?
In Maryland, the personalized option costs $50 in addition to the regular renewal charge. You pay this amount annually when it is time for renewal.
From the total amount, $25 is the plate fee, and the rest is a donation to the local scholarship fund. The MVA office accepts payments made either by cash or check. Another way is to pay with a credit/debit card.
To get to know the exact amount of charges you can check the Guide to Motor Vehicle Fees in the state of Maryland.
How do I transfer?
If you purchase a new car and wish to transfer your number plate, here is what you need to know accordingly. Whether any individual, organization, or corporation acquires and owns that, it is still possible to transfer from an old automobile to a newly obtained machine.
You have to provide the below-mentioned requirements:
The car from which you transfer them ought to have been sold, dumped, or otherwise thrown away.
The possession of the recently purchased machine has not changed from the name in which the number plate was initially issued.
Number of letters
By personalizing your numberplate you create a custom plate number. Creating this message (whether it shows your personality or expresses your opinion), you ought to follow the following guidelines. According to those, the vanity plate should:
consist of 2 to 7 characters (i.e.figures and/or letters);
Not be duplicated or in use;
contain no vulgarities, impolite slogans, or crude language;
not suggest association to public group (i.e. police).
In case you refuse to keep these guidelines, the state MVA has the entitlement to reject your application. You can search for available names for free (online). It is possible to use any combination of letters A to Z, spaces, and digits 0 to 9.
Online Services
The MVA offers many online services concerning automobiles. When you enter the website, click on the "Online Services" button. There will be all the facilities available.
All the details are provided on the website, including registration, renewal, insurance, titling, etc.
Additional Information
There are some limitations throughout the state that you should be aware of. You will obtain your personalized vanity plate in case the MD Department of Transportation approves it. This process is done especially through the Motor Vehicle Administration.
According to the statement, the following are not permitted:
Symbols
Duplications
Objectionable number-plates
For your information, the Motor and Vehicle Administration is entitled to reject your requested message. It happens if it has already been taken/issued or because it is disagreeable. It often takes up to 6 weeks to pick up the plates.
Need more information?
Visit Maryland Full Service Branch Office, or call 410-768-7000.