Maryland Vanity Plates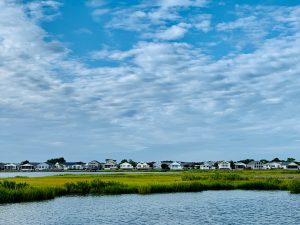 Overview
To install your Maryland vanity plate, consider complying with certain requirements concerning the application procedure. Note that without registration you cannot drive on public roads. After meeting the needs, especially providing the application documents required, you already have the right to order a personalized plate. There are some mandatory costs associated with the process. To get in-depth information about fees, and application options, continue reading the article.
Introduction
Are you keen on emphasizing your individuality in almost all spheres? Note that it is possible not only in fashion but also in the motoring world.
Interestingly enough, Maryland vanity plates can empower you to express your viewpoint, interests, slogans, and even humor.
Vehicle registration and title
To start with, car registration is the first step to getting closer to your dream number plate. Before submitting a registry application, it is mandatory to title the automobile.
Typically, the titling procedure may vary based on the type of car you drive. In addition, vehicle liability insurance is also necessary, accompanied by the title for legally driving in public places.
Be sure to provide all the appropriate documents to complete the application for the registry. See the list below.
Proof of title
Ownership
Sales receipt
MD Safety Inspection Certificate
Odometer disclosure statement
Motorcycle Equipment Certification
Proof of Insurance
Lien info
You could apply for an in-person visit to one of the MVA's branch offices. Another way is mailing all the documentation to the Glen Burnie MVA office. In the case of facing some difficulties, turn to the MVA tag and title agent for help.
Ordering process
Firstly, bear in your mind that only registered owners have the right to order customized plates. As a rule, you have two options to choose from when ordering:
Online
To order online, you should visit the MVA website and follow all the instructions carefully. Once you complete all the steps successfully, note that the delivery and processing may take no more than 2-3 weeks.
By mail
Complete a customized MD tag application and submit it with appropriate payment to the address below:
6601 Ritchie Highway, N.E
Glen Burnie, Maryland 21062
In-person
Go to any of the MVA's agent branch offices and apply there.
Regardless of the application method, the Maryland Department of Transportation should approve your request.
What does a Maryland vanity plate include?
It is crucial to know what kinds of characters you may use before planning the design. As a rule, you can certainly use numbers, letters, and also spaces, which should be no more than 7 characters. In this respect, any combination of letters A to Z is acceptable.
With this in mind, let's understand what characters you are forbidden to include. These are slashes, diagrams, and also symbols.
Types of license plates in MD
It is accessible for the majority of drivers to have the Chesapeake Bay or Agricultural tags. They have a colorful background and contain different kinds of interesting scenes. Motorists who gain army medals or have worldwide honor maintain Combat-related ones.
Another type is for disabled veterans, designed especially for those who bear service-connected disorders.
Among other types is Ham, which is intended for motorists maintaining an amateur radio operator's permit.
Representatives of any organization may get Organizational ones.
Is it legal to have no front license plate in MD?
According to the Department of State Police, a front numberplate is crucial, especially for officers and investigators. It enables them to recognize and investigate the suspected vehicles engaged in criminal activities, or violating the common traffic rules.
Subsequently, automobiles with the following classes may have personalized plates. Among them are A (passenger), D (motorcycle), M (multi-purpose), L (historic), N (street rod), G (non-freight).
Commonly, the majority of them also attach one on the rear. But there are some exceptions.
To clarify, cars for Class F (tractor) are authorized to attach one tag to the front part. Meanwhile, G (trailer) and D (motorcycle) should get stickers attached to the rear.
Cost
Factually, vehicle numbers cost $50 in MD. Note that you should pay an extra fee for two years of the registry and subsequent renewals.