MA License Plate Types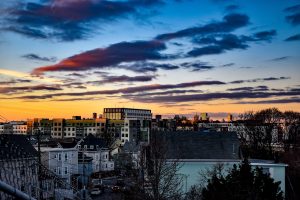 Overview
The Massachusetts Registry of Motor Vehicles is responsible for issuing license plates. The state offers three types: antique, vanity, and specialty. Before requesting a plate in Massachusetts, you should check what type is more convenient for you. You will have two ways to apply for them. To obtain the plate, you will need to provide different documents. They are mentioned in the article and so are the associated fees.
Introduction
While reading this article, you will find the fees for ma license plate types, how to obtain them, and much other important information.
Types of Massachusetts License Plates
In Massachusetts, you may find the following types.
Specialty
Vanity
Antique
So let's dig into them and discover more information.
Special License Plates
When you request them, you raise money for charity and different organizations. Their initial goal is to help such organizations. Accordingly, the money is going to state-run homes for veterans, professional sports teams foundations, cancer research, alternative abortion, and so on.
Additionally, you have the opportunity to check its availability on the Massachusetts Government website. You will come across the followings:
National guards
Veterans
Silver state
There are two ways to apply for them. Firstly, you can do it in person, Then, you have the opportunity to do it by mail. Since you have to submit an Application Form, the process cannot be done online.
Motorcycles may also have special plates. The fees vary greatly. To clarify, it mainly depends on your choice.
Vanity License Plates
Vanity plates are for different vehicles. So here is the list.
Buses
Private vehicles
Livery
Motorcycles
To order them, consider several important points.
Your combination must begin with 2 letters.
It may not contain more than 6 characters, as well as be a mix of numbers (especially in the middle) and letters.
What refers to motorcycles, it consists of more than 5 characters.
Don't use spaces, periods, and punctuation.
Lastly, it must not contain any offensive message.
Additionally, you have three ways to apply for it.
The Special Plates Department reviews your requests. If it is approved, it will take 12 weeks to receive it. In case of rejection, you get your notification within 4 weeks.
Antique Registration Plates
Let's see which vehicles are considered "antique machines". If your machine is over 25 years old, it is antique. However, it has to be used in parades, club activities, and exhibitions. So if it meets the mentioned criteria, it is eligible for this option.
Additionally, you can get it in two ways. One is applying for it in person. And the second one is doing it by email. To obtain it, you have to submit an application form. There is a payment of $50.
Getting Massachusetts License Plates
Before you obtain your plate, you have to provide the following documents. So here is the list.
Vehicle Title
Odometer disclosure statement
Proof of insurance
Proof of MA residency
Make sure you pay the associated costs before starting the process.
Please, keep in mind that there may be some differences in the required documents. It refers to cars that are gifts or obtained from dealerships.