Massachusetts Special Plates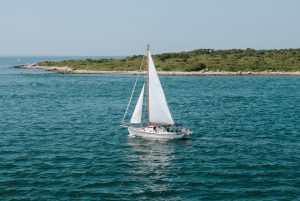 Overview
Massachusetts has its own set of challenges when it comes to obtaining license plates. First and foremost, you must have your automobiles registered with the Massachusetts Vehicle Registry (RMV). Your license plates must be installed on the back and front of your car. Even so, there are some exceptions. You must also attach confirmation stickers to your license plates, which are displayed when they expire. Special license plates are available for different groups of people. There are also specific plates honoring numerous organizations, charities, and clubs. The RMV also provides conventional license plates with a white background and red writing (which include the slogan "Spirit of America"). In Massachusetts, all license plates can be personalized.
Introduction
This article will help you understand in detail how you can apply for a Massachusetts license plate, what other types there are, and what taxes exist.
How to apply for Massachusetts special license plates?
Special plates are for those with special criteria such as government, military service, medical, or disability. You can't get it online because you need to show supporting documents.
You can see a full list here including application forms.
To order;
Your registration must be in good standing and valid.
You must be the vehicle's registered owner.
Payments vary. Refer to the RMV's Schedule for specific information about them.
In-person
Based on what you want to get, you'll need to fill out an application and maybe supply documents. To find out if that is accessible at an RMV Service Center, see the manual.
Cash, check, and credit or debit cards are all accepted at most service centers. Check what is accepted at the site you will be visiting because payment methods vary by region.
By mail
Many of these are available for purchase by mail. Please wait for 6-8 weeks for processing.
Your completed application should be mailed to the address indicated on the application.
It's important to note that unique motorcycle numbers are also available. They are issued randomly. It is not possible to request a specific combination or to keep your current one.
What are the plate types in Massachusetts?
Vanity-plates for charitable organizations are among them. Those who meet the requirements can also acquire military categories.
They allow you to establish your own combination. Follow these rules to get approval from the MA RMV:
Insert at least two letters.
Don't combine letters.
Consider these points, too.
It can contain up to six characters (5 characters on a motorcycle).
The letter combination should not be obscene, profane, or discriminating in any way.
It must be a one-of-a-kind composition never used before.
Use the Massachusetts RMV's online search to discover if your desired combination is available.
The payments for a vanity plate are as follows.
$50 initial fee
$30 annual registration fee (if it is past due)
$80 for renewal
MA Organizational Plates offers collegiate, charitable, sports, and special interest types. You'll have to pay an extra sum for these, with a portion of the proceeds going to the sponsoring group.
Some of the organizational plates:
The Red Sox/Jimmy Fund – an example of sports.
The Olympic Spirit – a great way to show your support for the Olympics
UMASS's college
MA Animal Coalition
"Conquer Cancer" writings
Blackstone Valley
With the Cape and Islands.
Whale's tail
For a complete list, see the MA RMV guide.
Organizational Plates
The group that sponsors it receives a percentage of the original remittance. The entire price is contributed when you renew it.
The payment, which varies based on the type, is paid when you book and renew it. Consider the following:
Every two years, the Conquer Cancer – $100 plus a $40 fee.
There is a $60 registration remittance.
Every two years, the Cape & Islands is $110.
Military License Plates
The RMV offers a variety of honors and veteran statuses
Survivors of the attack on Pearl Harbor
Made by ExPOW
Your service record can reflect the honor or rank stated. Present these as proof of eligibility:
Your military identification card
Papers of discharge
An award's certification
It comes at a variety of prices.
Veteran – $100.
The ExPOW is available for free.
Antique
There are a lot of alternatives.
The vehicle is;
older than 25
used for car club events, displays, and similar activities
Year of Manufacture (YOM) can be found on automobiles that meet the criteria:
over the age of 25.
have passed a vehicle inspection