Michigan License Plate Options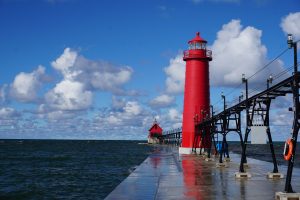 A license plate is a unique identifier that indicates the vehicle and its owner. Here, all the standards of issuing a placard are set by the Secretary of State.
Michigan is one of the nine states that do not require a front tag. For an extra fee, drivers are allowed to have personalized tags. Since 2015, owners have been obliged to replace their placards every ten years.
This article will tell you everything you need to know about Michigan license plate options, the renewal process, and the necessary payments.
Michigan License Plate Options
Types of plates
Standard
Mackinac Bridge
Standard
Water-Winter Wonderland
Permanent Trailer
Fundraising
Offered for 15 state-supported universities and a series of special causes, including Agricultural Heritage, Boy Scouts of America, Breast Cancer Awareness, Be The Match, etc.
You can order it online, by mail, or at the SOS office, and you will receive the tags within 14 days. The cost is $35, in addition to any applicable registration cost.
Veteran/Military
They are crafted with a basic background and additional specific designs.
Campaign and Armed Forces Medal tags are issued to veterans who served in Afghanistan, Vietnam, or Iraq and were granted a medal.
Personalized
The custom permit provides unique designs, allowing owners to decide on lettering and numbers they prefer. They are issued to passenger vehicles only, such as buses, pickups, motor homes, hearses, motorcycles, and vans.
After approval, the Department of State sends feedback within three weeks.
It will cost you $30 for twelve months, in addition to the regular license payment. There is also a service price of $8 for the first month and an additional $2 for each month for up to 17 months.
Historical
Starting from 1956, antique vehicles can have historical and authentic tags. Those cars must be more than 26 years old, serve only as a collector's item, and be used merely for parades, fairs, car shows, etc.
These automobiles are not allowed to be used for daily transportation except for August.
The historical placard is based on a standard design with six numbers and the word "Historical" at the bottom. These tags are renewed every ten years.
The certificate price is $30, which you can pay by check, Discover, cash, money orders, MasterCard or Visa debit and credit cards.
The law allows owners to have authentic plates from the year when the automobile was manufactured. It should be of the same colors as in the year of issuance.
You have to send the application, tag image, ownership proof, insurance, receipt of $35 to the following address:
Michigan Department of State
Office of Customer Services
7064 Crowner Drive
Lansing, MI 48918-1530
If approved, you will get the permit within three weeks.
Collector
These are similar to the regular ones with the same logo and colors but are used for exhibiting only and not for registration. Hence, these are regarded as samples or souvenirs.
Collector plates include various regular and limited issue tags and many other options such as:
Special cause fundraising
Non-profit organization
University fundraising
Veteran
You may buy any of them at a one-time fee, which depends on the type of collector placard. You can apply by mail and receive the feedback within ten working days.
Special Organization
This category includes
Special Nonprofit Fraternal and Public Service Organization
These tags are accessible for organizations such as the Professional Firefighters Union, Association, Fraternal Order of Police, Grand Lodge of Free and Accepted Masons, the Police Officers Association, etc.
For submitting the application, you should have an official membership card or a confirmation letter from the company.
These are enabled for passenger vehicles, pickups, vans, motor homes, and not for commercial cars.
The cost is $25, and it expires on your birthday. No extra payment or membership proof is required when renewing.
2. Amateur Radio Operator License
The ARO is considered a voluntary, non-commercial radio service and carries its call letters on the tag.
So, to get it, you must have a certificate as a technical, general, conditional, advanced, or extra class amateur radio operator.
In order to apply, fill in the form and send it along with the Amateur Radio Operator certificate, proof of no-fault insurance, regular registration tariff, and an administrative charge of $2. Receiving a response may take 21-30 days.