Michigan License Plates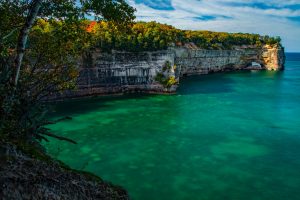 Overview
Are you interested in how to get Michigan license plates? The registration process is not that difficult. You simply need to follow a few basic steps. Michigan offers different types of plates, including personalized and historical ones. So, read the whole article if you want to know what it usually takes to register your car in MI and get license plates. Find out what types are available. Besides, learn how much the process costs, what you have to do for renewal, and see answers to other similar questions.
Introduction
Since you came to this page, you definitely seek information about Michigan license plates. Well, you are right as we have gathered all the required data.
The Michigan Secretary of State issues plates starting in 2021. Owners can obtain a personalized placard serial as well as a second duplicate plate for an additional fee.
Types of Michigan license plates
In MI, these four options are available:
Mackinac Bridge
Standard
Water-Winter Wonderland
Permanent Trailer
Mackinac Bridge
This is the latest in graphic plates. It depicts the Mackinac Bridge, one of the symbolic landmarks of MI. Additionally, disability and personalized versions are available. It is also accessible for motorcycles.
You pay an additional $5 fee when purchasing it (besides other associated costs).
You may get it at any Secretary of State office or purchase it online or by mail.
Standard
It became available in 2013 replacing the blue-bar one. It is rustproof and easy to distinguish.
You may buy it at any Secretary of State office paying $5 for it only once. To buy it by mail or fax, fill in and print the required document.
Water-Winter Wonderland
It is rustproof, aluminum, and easy to identify. Drivers may order it paying $5 only once (besides other payments that may apply). It's accessible for non-profit-making vehicles and is offered in disability and personalized versions as well.
To buy it online go to the Secretary of State online services and follow the screen tips. To buy it by mail, fill in and print the order form.
Permanent Trailer
Trailers and trailer coaches are registered with a lasting, non-expiring trailing placard, depending on the unit's weight. They can not be transferred.
Fees are:
0-2,499 lbs – $75
2,500-9,999 lbs.- $200
10,000 lbs. and over – $300
Associated Fees
Standard- only standard registration payment
Replacement – $5
Mackinac Bridge and Water-Winter Wonderland tags both cost $5, plus the standard registration payment
Registration renewal late payment – $10
Registration transfer – $15
You have to pay the full 12-month registration fee, even if it has expired. If it expires longer than six months, you have to pay a 24-month renewal payment. Afterward, it will extend the registration until the following expiration date.
Historical (vintage)
Michigan has a proud history as the automotive center of the world. So, many people like collecting vintage automobiles and other means of transportation. Later, in 1956, the state released historic and authentic license tags for antique vehicles used in fairs, car shows, parades, etc.
Generally, a vehicle with a historical or authentic tag is not for everyday usage. Yet, you can drive a certain vehicle with a valid vintage or authentic tag at any time, even as daily transportation, during August.
Personalized Plates
These are available in the standard, veteran, and fundraising types. You can order them online or get them at any SS office. Before you order one, check if the tag you want is still available.
You need an account with MiLogin for citizens to order it. Enter the personalized placard availability web page and select the "log in to order online".
You will pay for the tag when personalizing it. Also, you will pay an initial $30 service fee. Michigan State Department grants the final approval of the personalized tag selection.
What does G mean?
G is equivalent to the Interagency Motor Pool System, which is a GSA motor pool.
Renewal
You have to renew your plates and register them annually in Michigan. As a rule, the expiration day is the owner's birthday.
You get a notification from the SOS 45 days before this date. Thus, you can choose to renew online, by mail, at a self-service station, or at a branch. This process can be done up to 6 months earlier.
You must meet certain eligibility demands to complete this service. You have to:
Have a vehicle that has previously been registered and titled
Get the information you need