Custom License Plate Missouri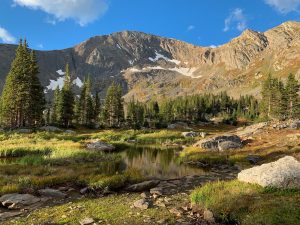 You might be interested in the Missouri tag types available, learn how to obtain them, and to what kinds you are entitled to. Here you will get acquainted with the available tags in the state and the general requirements for the application process.
Residents are also concerned about the obligatory fees and payments, thus you can learn all about them and even more. At last, if you still want to find some information that is not included in the article, you might choose to use the provided contacts for more info.
Custom license plate Missouri
Are you interested in custom license plates in Missouri? In case the answer is positive, you can keep on reading and learn more details.
How do I get customized number plates
If you are determined to obtain the tags, you need to fill in the following forms:
Generally, the tabs include 6 characters. For disability ones, the allowed characters are 5 with one more additional symbol.
To begin with, if you want to obtain a specialty tag of a specific organization you might need to submit:
A Statement of Authorization
Organization membership proof (if you own it)
Proof of your retirement (for military field)
Commonly, the processing of the custom tags may take from 3 to 6 weeks. Anyway, you are able to check its status easily if you feel that it has taken longer.
Moreover, characters' certain arrangements might be declined, in case they contain profanities, contempt, or offense and indecency. When you submit an application for a certain configuration, you will be asked to give an explanation for what meaning it really conveys.
By visiting the website of Personalized number plates you can check whether your choice is available or not.
Registering a car
As in any other state, you need a number of obligatory documents. Be sure not to forget any of them, in order not to face any difficulties and delays:
ID number
Original certificate of the title
Proof of insurance
Lien released a (notarized) document
Sales taxes
Available types
The best-known customized number plate categories are as follows:
Collegiate
Charitable
Historic
Military
Each of the categories includes different variations. Most of them are available to the public. Below are some of the custom numberplates:
Air Medal
Alpha Phi Omega
Arkansas Alumni Association
Autism Awareness
Bronze Star Valo
Choose Life
Columbia College
Dare to Dream
Disabled Veteran
Ducks Unlimited
Firefighter
God Bless America
Kansas City Royals
Lincoln University
You can also see the whole list, which is very extended. The choice is really wide, which makes it a little difficult to pick one.
Disability placards
Actually, disability placards enable people with permanent and temporary disabilities to park their cars in special spots that are more convenient. Generally, the placards are of two types: permanent and temporary.
To get permanent placards, a person will have to submit certain medical documents confirming the permanent medical state of the person. Thus, the document should be certified by narrow specialists: chiropractor, podiatrist, optometrist, licensed physician.
In the case of disabled veteran tabs, the US Department of Veteran Affairs is to confirm the veteran's health state.
For temporary medical conditions, the state issues temporary permits. This permit is not for free. Its cost is $2.
Fees
When applying for customized tabs, drivers usually consider the advantages and disadvantages of obtaining them. In fact, one of the most important things to consider is the cost (and obligatory fees). Below you will see the payments that you need to make in case you submit your application:
Processing price – $6
Label fee – $8.50
All the customs tabs – $15
Payment for replacement – $8.50
Transfer- $2
Other points
As a matter of fact, in MO drivers should have both front and rear vanity plates on their cars. The absence of the front tags might result in a fine.
Anyway, there are some exceptions. For instance, vehicles that include the previous year of Manufacture registration, also autos 18,000 pounds or more cannot carry front tags.
Contact information
When you have questions concerning the whole process of registration, renewal, and other specific information, you may contact the Department of Revenue in different ways. You can always do it online or in person.
Another option is mailing. Below is the mailing address for those who find the mailing option the most convenient of all:
Department of Revenue
Motor Vehicle Bureau
Jefferson City Mo 65105-0569
Po Box 569