Montana License Plate Options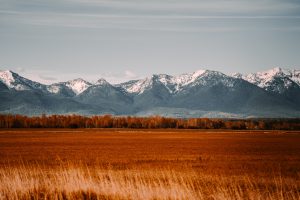 Overview
There are many Montana license plate options. When it comes to acquiring a new license plate, it is very important to be aware of the application process, conditions, and requirements connected to the procedure. Also, being acquainted with the plates is necessary, especially in a state, where the types are simply in abundance. The thing is that there are so many choices to pick that choices may be difficult at times.
Introduction
Are you interested in Montana license plate options? You might guess that there could be lots of them. And yes, you are right. There are various types available. Anyway, below we will try to talk about the most known and acquired ones.
Montana License Plate Options
Different states have different requirements when it comes to license plates. For Montana residents, the process will be more simple if they are better informed of what steps to take. The purpose of this article is to guide you and give handy instructions on how to start and what to do.
Standard Types
Standard vanity plates contain five digits and two letters. It is mandatory for each vehicle to carry two plates (front and rear).
So, you may wonder how to recognize MT vanity plates? On a solid blue background is a white outline of "Montana". Also, a silhouette of a bison skull is clearly featured on it.
Sponsored
Sponsored plates are the most acquired and the largest in number. When talking about them, the name already explains what they are: sponsored by different companies and organizations.
Above all, they stand out for their design, special color combination, and background.
Education
Perhaps, this sphere suggests the most options. We have tried to include them in the list below:
Billings Catholic Schools
Hamilton School District Number 3
Fort Benton High Club
Big Sky Ski Team for Education
Libby School District Number 4
Billings Christian Education Foundation
Hardin High School
Glasgow Scotty Booster Club
Communities and Government
There are more than 12 sponsored options that represent the sphere of Communities and Government. Here are some of them:
Butte-Silver Bow Government
Crow Tribe Executive Branch
Fort Belknap Indian Community
Blackfeet Tribe
Red Lodge Area Chamber of Commerce
Billings City Council
Northern Cheyenne Tribe
Little Shell Tribe of Chippewa Indians
Military
Going forward with the choices available, let's move to the military ones. Residents can choose between 20 options. Some of them are:
Air Force Veteran
Legion of Valor Veteran
Marine Corps Veteran
Navy Reserve
Air Force Active Duty
National Guard Retired
Agriculture and Forestry
Agriculture and forestry embrace a lot of variations, yet the most widespread ones are the following:
Better the Farm
Agricultural Heritage Foundation
Department of Livestock
Farm Bureau Foundation
Antique
Original, Pioneer, and Vintage – these fall into the antique category.
Vintage and Pioneer are given to cars that are a part of a collection and are not used particularly for driving purposes.
Original tabs, on the other hand, were issued the same year of the automobile's manufacture.
Museums and History
Museums and history vanity plates are also diverse. Here are some of them:
Custer Battlefield Museum
Lewis & Clark Bicentennial
Historic Preservation Commission
Whitefish Historical Society
Museum of the Rockies
Parks and Environment
Parks and environment is another category that has many different choices:
Alternative Energy Resources Organization
Corporation of the Northern Rockies
Five Valleys Land Trust
Glacier National Park
Prickly Pear Land Trust
Sierra Club
Sports and Recreation
Sports and recreation plates are also quite widespread and demanded. There are many alternatives to choose from:
Bridger Ski Foundation
Carroll College Saints Athletic Association
Citizens for Balanced Use
Havre Wrestling Club
Missoula Area Youth Hockey Association
Mount Sentinel Little League
Richland Youth Hockey
Service Organizations and Associations
Here are the offerings for service and organization types:
American Red Cross Five Rivers District
Algeria Shrine Temple
Benefis Mercy Flight
Crime Stoppers
Clark Fork Coalition
Eagle Mount
Jeannette Rankin Peace Center
Neighbor to Neighbor
Registration and Fees
To register your car in the state, you will need to submit the documents listed:
MT driver license
Insurance proof
Payment
As for the payment, the fixed fees are:
Issuance fee for the pair – $10.30
Replacement – $10.30
Duplication – $15.45
As you see, residents really have a wide choice. We did our best to present the available variants. Now it is up to you to decide, based on your preferences and interests.