Nebraska License Plates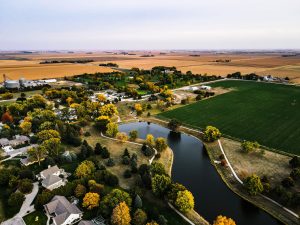 Overview
For all the cars in Nebraska, state authorization is a must. This means that NE residents who have newly settled down here or have just bought a vehicle should obtain public certification as soon as possible.
Nebraska Department of Motor Vehicles (DMV) is responsible for the registration procedure and issues NE license plates for all the autos that are operating on the roads and highways of the state.
In our article, we are going to cover the main procedures related to license plates and describe their specifications.
Registration Procedure
Residents of NE who are newcomers in this region or have just bought a truck have only 30 days to register their cars with the County treasurer's office. But before talking with actual documentation, they have to do titling.
After titling, register your truck through mail or by a personally visiting licensing agency. The date of car purchase determines when the plates expire. You can choose the expiration date in case of owning two vehicles or more. You may also get certification on an annual basis.
NOTE: Nebraska requires active insurance, so obtain it before applying for public certification.
In-Person
First of all, you have to pay a visit to the county sheriff's office and bring the necessary paperwork:
Valid automobile insurance (copies are not accepted)
Sales agreement and proof of excise tax payment
Proof of payment of accessible tax fees
Lease agreement (if applicable)
After completing the registering procedure, the local treasurer will issue a registration card, new placards, and decals.
By mail
In case you are choosing authorization through the mail, gather the following data:
Valid automobile insurance
Sales Agreement
Proof of excise and other applicable taxes
Send the whole package to the local Treasurer's agency and receive papers of authorization and tags by post.
New to NE and want to authorize your automobile you have to transfer applicable lien information to the County Sheriff's office and also get an automobile inspection. The latter is valid for 90 days and if you have not done with the documentation within that timeframe, you should do a re-inspection.
Fees
The value and weight of the car determine the amount of motor vehicle taxes and fees. There are such standard charges as the fee for registering is $15, each license tag costs $3,30.
There are also funds where you have to pay money: pay $1,50 for the county general fund, $1.50 for the public recreation fund. The cost of the DMV cash fund is $2,00 and so on.
The state does not operate late charges. In case of the absence of current documentation or tags, the law enforcement bodies will operate fines and tickets.
Renewal Procedure
Have the current decal displayed on the tag and always keep the registration card in your car. You have to renew your certification before its expiry date.
Generally, several days before the expiry, the DMV sends reminders to the residents. The notice includes data on the public charges that you are to pay. No matter you received it or not, the renewal is under your responsibility.
Renew your Nebraska License Plates' Authorization online, by mail, or in person.
For online renewal, you have to use NE online DMV service. During use of this service, you will need the state reminder and your current certification card. Besides, you have to show proof of all applicable costs (it includes also an online service cost).
This process requires valid automobile insurance as well. Within 5 to 7 business days, the DMV will send your authorization package and tags by post.
It is possible to organize renewal by mail or in person. You will need the information included on the bottom portion of your state reminder or you have to provide your current registration card.
Be ready to give info on the valid insurance and all the necessary payments. Bring or send all the documents by post to the county treasurer's office. Find address and accessible form of payment on the paper of reminder.
The total renewal payment consists of motor vehicle tax and fees.