NH Vanity Plates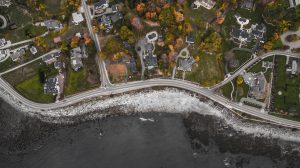 Overview
This state offers its residents different types of vanity placards. There are various requirements that you must know before taking any steps. This is because each administration sets its specific rules and regulations relating to this topic.
In this article, you will uncover detailed information about these NH vanity plates. It also covers information about the limitations, fees, or the means to get the latter-mentioned license placard.
You can also learn about the availability check and the number of characters. Thus, if you do not know where to start or what to do, then continue reading.
NH Vanity Plates
New Hampshire gives you the opportunity to design your own license placard number. You have the chance to provide several options.
How to Check the Availability?
New Hampshire provides its residents with the opportunity to check the availability on the internet. For this, visit the official government web page of the Division of Motor vehicles. Click on the appropriate section and search.
How to Order NH Vanity Plates?
There are certain steps you must follow. After checking the availability, you must fill out a form. It is the application form. Download it and fill out the necessary data mentioned there.
After that, you are to take it to the local DMV office. They view and process it. If you cannot go there or have some problems, mail it with the required fees to the below-mentioned address:
STATE OF NEW HAMPSHIRE
DEPARTMENT OF SAFETY
DIVISION OF MOTOR VEHICLES
23 HAZEN DRIVE,
CONCORD, NH 03305
Do not forget that you are able to pass through all these processes in your local DMV as well.
Approval or Rejection
If they find the form relevant and approve your application, they send the material to you via mail. And if they reject it, you get a written notice. After that, they give you options to choose from. You are either to apply for another placard or demand your money back.
The expenses you are to pay
There are different types of fees. Alongside the regular expenses of your city or town registration, you are to pay $40 for a regular placard. And for reflectorized ones you are to deliver $4. In the case of a set the price doubles. Thus, it will be $8.
Remember that there are types that do not have a non-prorated annual fee. These are:
Conservation (Moose) ($30)
State Park ($85)
Passenger Decal ($15)
Veteran Decal ($15)
In case you want to change it before the annual renewal, you are to pay $23. You also have to pay $15 for certified registration and an $8 one-time price.
Types of automobiles
There are some automobiles that can have these license tags. They permit pickup trucks, autos, vans, trailers, commercial automobiles, and motorcycles to have them. The Department of Safety, Division of Motor Vehicles regulates the whole process.
Characters
As already mentioned above, you are free to provide three different options. The government gives you the freedom to choose a different set of symbols.
You can use the letters from A to Z. Numerals from 1 to 9 are permitted for usage. Besides these requirements, you are able to use symbols like "–", "+", "&". Remember that the zeroes that you use are not going to find their place on it. Instead of 0, the letter O is used. And the system automatically clears the spaces.
The number of symbols is limited. You are to choose a chain of seven elements here for Passenger tags. They have designed six figures for Trailer, Active Duty Military, Conservation, Veteran, State Park, Commercial, and Apportioned ones. The same number of elements are applied to Antique ones.
Decal, National Guard, Veteran Decal may have 5 figures. Choose 4 figures for Disabled Veteran, Walking Disability, Street Rod, Purple Heart, State Park, and Conservation tags. Motorcycles may have 4 too.
Veteran Motorcycle is to have 4. Walking Disability Motorcycle and Purple Heart Motorcycle may have 3 symbols.
Limitations
Like any other place, here the department of transportation (the Division of Motor Vehicles) is in charge of the approval procedure. The requirements are strict and exact and because of these constraints, you may not get it.
If they do not approve your submitted application, it means you have used banned characters and numerals. To avoid this kind of situation, read some of the limitations that are indicated below.
If your set of characters contains figures that seem vulgar or profane, they are to reject it. The ones that are offensive to some people, or a specific group of individuals will get disapproval.
In case they find your options provided not decent or being a threat to a person's health or safety, they reject it. There has to be no violence displayed. Any illegal item on it and the refusal probability rises.
Note
You are free to learn any other data about this topic and not only. For example, in case you want to learn about New Hampshire License Tag Lookup, go to the mentioned web page. There you will find detailed information about this very topic.