NC Custom License Plates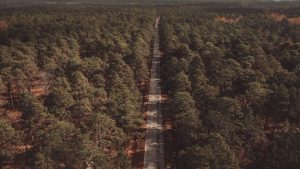 Overview
There are different sorts of placards that you can apply for in North Carolina. In this article, you will read about NC custom license plates in detail. More specifically, about how to apply and the requirements that you need to follow.
Besides these, the article talks about the expenses and the number of characters that the state permits to utilize. You will learn about limitations and availability checks.
Another information for you to know is the type of automobiles that may have them and the duration. Thus, scroll down and start reading.
NC Custom License Plates
North Carolina delivers various types of placards. There are Collegiate, Civic Club, NASCAR, Military, and Antique special tags for organizations. For the last one, your auto has to be older than 30 years.
Collegiate helps different organizations to show support for different universities or colleges. They help them fund scholarships with the money received. Civic Club shows membership that supports an organization.
Military ones are for veterans and retirees of the US Armed forces. For receiving the latter, you are to provide a document that proves your service in the Armed Forces.
How to Order NC Custom License Plates?
There are several ways that you are able to operate for ordering. For example, you may take advantage of your internet, the mail, or go to the nearest DMV office. If you choose the first option, you are to visit the official web page of the Transportation Department.
After that, find your placard and enter the message in case you plan to personalize it. You are to provide your car's title, tag numbers, and e-mail address. After this, you are to certify that you agree to the requirements. The latter refers to eligibility conditions that some specific kinds have.
If you want to apply by mail, then you are to download the appropriate application form. After that, read what they have written in the form and see whether you meet all the needs.
If you do this, gather the signatures noted in it. For example, if you have been a fireman and want to get the Fire Department tag, the same department has to give a notice about your service.
After that deliver all the payments and send them to the address mentioned on the form. If you cannot do all these, just go to your local DMV office and complete all the processes there in person.
In this case, do not forget your ID and the completed form with the payment check. Do have your proof of eligibility with you.
Note that if your car is not registered yet, you are not able to use the first two options displayed and have to go to the agency.
How Long Does It Take? ​
Once you submit the documentation, the department starts to review it. If they approve, they ask an outside vendor to produce them. After, when they receive it, they mail it to the address that you have given to them.
They send not only the tag but also a new registration card and a sticker of validation. The whole process takes about 6-8 weeks.
Expenses For Getting NC Custom License Plates
If you want to acquire this, you are to pay $30. In addition to this cost, you must also pay all the regular fees for the renewal.
Types of Vehicles
There are some automobiles that are allowed to have these plates and there are some, that are not. So they allow autos, vans trailers, pickups, and motorcycles to have these attached to them.
Number of Characters
The state allows using 8 symbols for this type. There is a fixed number for motorcycles that is 7. As for letters, you can use them from A to Z.
The same is true about the numerals (from 0 to 9). You are able to use spaces and special figures as well.
Availability Checks
The state has granted its residents the opportunity to check it online. Visit the web page that is given above. After, select the appropriate section and conduct a search.
Limitations
This is a very important step before taking any action as if you fail to furnish precise lettering, you won't receive what you like. This lettering is a subject for the Division of Motor Vehicles to approve or reject.
If your option provided does not meet the demands of symbols mentioned above (exceeding space or symbols), they will reject it.
In case it is offensive to a group of people or discriminatory to an ethnic group, the division rejects it.
If it is plagiarized and is considered a duplicate of another placard that has already been issued, they won't issue it.