NC Vanity Plates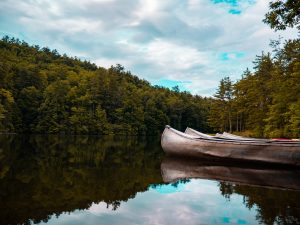 People, living in North Carolina, should register and title their vehicles in the county in which they currently reside. The department offers a variety of license plates, each with its own set of requirements. People who don't want to specify their lettering on the plates can choose standard ones. To personalize the license plates you have to make additional payments.
Before submitting your application, however, there are some points you have to keep in mind. To clarify, if you want to know what exact actions to take, read the article as it contains crucial information about NC vanity plates. It talks about the procedure of getting NC vanity plates and their types as well as, checking their availability.
Overview
North Carolina residents should title and register their vehicles before they can apply for license plates. The registration must be done within 30 days after the purchase.
If you have bought the car from a dealer, it's generally up to them to take care of the documents. In case of a private sale, you have to apply to the nearest DMV office to complete the registration. After you can choose to personalize your tags and get NC vanity plates.
NC Vanity Plates
North Carolina issues several types of tags for its residents. The main groups are standard and personalized tags. NC Vanity License Plates include Collegiate, Civic Club, NASCAR, Military, and Antique special tags for organizations. for the last one, your auto has to be older than 30 years.
Collegiate ones are specially designed to show support for educational institutions. Generally, the owners of collegiate decals are the ones who help with funding, etc.
Military workers and veterans are eligible for Military decals. However, when applying for it, you have to provide a special notice from the Armed Forces.
Personalization of the basic and various tags is available from the North Carolina DMV. There can be any combination of digits, characters, and letters on them.
However, the Department of Motor Vehicles may refuse to print on the lettering if:
It is a copy of a lettering someone already uses.
Contains more digits and characters than the maximum (8 for passengers, 7 for motorcycles, and 4 for customized ones).
Is regarded as offensive, vulgar or discriminative.
Application Process
There are several ways that you can apply personalized decals. For example, you may fill in the application online, mail the documents, or visit the nearest DMV office.
Include the combination of letters and digits you need to have on your decals. You have to provide your car's title and registration.
If you want to apply by mail, then you just need to download the appropriate application form. After that, check the specifications and make sure you meet all the needs.
Later, you have to fill in and sign the form. In some cases, you may also need other signatures. For example, if you have been in the military and want to get the Military Department tag, the same department has to give a notice about your service.
You have to make all the payments and submit the checks with your request form.
Restrictions and Limitations
In NC, you may use up to 8 characters for standard ones. However, if you want to personalize them, the limit is different based on the vehicle type. For example, if you want to personalize the motorcycle's decal, the limit of characters is 7.
The same goes for the digits. You must use any digit from 0 to 9. You are allowed to include spaces as well. However, no other symbols are allowed.
Secondly, the lettering you want the DMV to print on mustn't be offensive or contain vulgar expressions. State also bans the use of lettering that is offensive or discriminative to any individual or group.
If there is plagiarism and DMV finds out it is a duplicate of a placard that is already used by another driver, they won't issue you the lettering.
Availability Check
In North Carolina, you are allowed to run a quick lookup online on the Department of Motor Vehicles website. This enables you to know if the combination you like is available for order or not.
You may as well check if it is regarded as offensive, vulgar, or not.