North Carolina Tags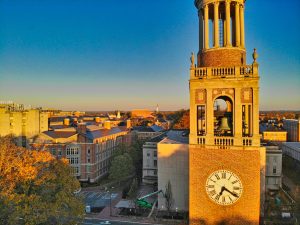 Overview
Every driver needs a valid plate to drive legally in North Carolina. No one wants to face a penalty. So, both natives and newcomers should think about registering their vehicles.
You need to check which agency is dealing with the issue. The NC Division of Motor Vehicles (NCDMV) is in charge of all processes. The office provides the whole scope of services for the drivers.
Bear in mind that most of them are available online. So, let's see how this works.
North Carolina Tags
In order to drive legally in the state, you have to comply with all rules. First, the car requires registration. Subsequently, you should take care of your tab. It is up to you to choose a standard or a personalized tab.
However, the initial step is getting your car titled. Before undergoing the authorization process, you may apply for a temporary license. Non-residents may get North Carolina 30-day temporary tags. This allows driving to his/her place of residency.
Where to apply?
Now when you are a lucky car owner in NC let's check the NCDMV website. It helps in obtaining the North Carolina tags and registration. Find all documents and forms here.
There are two options to register and title an automobile. You can do it in person in any of the offices near you.
The second variant is to send the papers by mail. This may take more time than you have expected.
All procedures take 10-15 business days. However, the Division offers an instant expedited service. It will cost $105.75, but the agency issues the title the same day or the next business day.
The residents have just to present a valid driver's license or ID. They also have to pay property taxes. You also have to provide liability insurance. It is a must in any case.
What should non-residents do?
Titling is a must for newcomers and non-residents. They have to provide additional documents.
Those drivers need the following papers:
Form MVR-614 (proving the automobile is in NC for at least 6 months each year)
Registration for a motor home
Military or student ID
Court-ordered sale of the vehicle
On the NCDMV website, you will find a detailed table of fees. They vary based on the type of automobiles.
Any car must pass an annual safety inspection. Moreover, 22 counties also require an emissions inspection. Of course, you can get an out-of-state exemption. In this case, you need to show a maintenance receipt.
License plate
NC offers a variety of colors and designs. One can choose between either of three standard options:
"First in Flight"
"First in Freedom"
National and state motto
The last one includes the mottos of the United States ("In God We Trust"). All they have a white background, red and blue lettering.
Personalized options
A personalized variant is also at hand. One can order it online, by mail, or in person. This takes up to 8 weeks. The applicant is exempt from paying transaction fees when submitting an application in person or by mail.
You may wonder which text is acceptable. The Division accepts the use of any combination of letters, numbers, and special characters. The exception is offensive language, duplications, and exceeding of space limit. The character limit for a personal vehicle is 8.
The application procedure is quite easy. You just need the current number plate. Scroll down this page and tap on the "Order a Custom Plate" button. This also features a very useful "Frequently Asked Questions" section.
There are also various styles for specialty tags. Each of the 100 specialty plates represents a cause or a special group. Among them are veterans groups and various associations.
How much do you have to pay?
Now let's check the payments. The first thing to remember is that the Division uses Paylt. It is an online service system. To get access to services, you have to pay a fee of $3. So, it will be cheaper to apply by mail or at the office.
You have to renew the tab six months before it expires. The authorities send you a reminder card. So, you don't have to worry.
A custom tag costs $30 plus any additional charges. The price for specialty numberplate varies depending on the style.
We tried to brief you on the process of obtaining a tag. Other details, including the fees and taxes, are available online.