North Dakota License Plates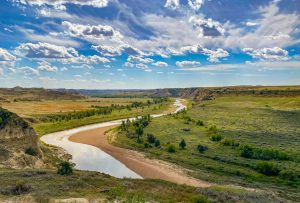 Overview
Different states have their requirements for placards. Keep reading this article to learn everything about North Dakota license plates. It reveals all the necessary information about the ordering process and not only.
Besides this, you will get acquainted with the requirements and demands of availability checks. The article also displays detailed data concerning the costs.
You will learn about the renewal and the replacement procedures. The limitations are also discussed as they have a crucial role while applying. Thus, to be informed and ready for taking any step, continue reading the article and do it with us.
North Dakota License Plates
There are different types of placards in ND. They are very beautiful and interesting. Whenever you drive around, you can see them spread on the roads.
This is because people do like to place their thoughts and beliefs on their vehicles. The department of transportation has issued billions of kinds varying from each other.
Types of North Dakota License Plates
There are different kinds of placards in ND, and they are:
There are subtypes for the latter which are:
Customized
Organizational
The department issues placards for disability parking that are for people with specific disabilities.
There is also Temporary. As you know, you may use your newly purchased car only for 5 days if you have not registered it. In case an inspector has stopped you on the road, you have to provide a document that proves your ownership.
So, after these 5 days, you have to use this Temporary. They are valid for 30 days. For obtaining this, visit the local DMV office. Law enforcement offices can also help you with this.
How Many Plates are Required?
All the vehicles must have two tags – front and rear. Only motorcycles may have only rears. There must be a tab stuck to them that displays the expiration date.
How to order?
For getting them, first of all, you have to register your car. You are to do this in person by going to an agency. The initial cost depends on the weight of your car. The latter does not include extra taxes.
Well, after you have done this, you are ready to apply. You may do it by three means. So the first way is using your internet. For that, visit the official web page of the state, to the transportation section.
Here, you review the availability of the option that you want. After that, you have to complete the application form (this is for personalized tags). If you apply online, you are to deliver the fees and attach the check.
If you want to do it by mail, download and complete the latter. After that, send it to the address mentioned on the application form with the check for the paid fee.
Availability
If you have wondered whether you may check the availability online or not, then there is good news for you. The state allows its residents to do it online. Go by the link, that we have given above and conduct a search.
In case you want to learn how to look up a license plate in this state use the link and read everything in every detail.
Expenses
The costs that you have to pay for them do not include the taxes that you afterward pay. The fee for the standard ones varies by vehicle weight. In the case of motorcycles, it varies as well. This time it depends on the registration month.
For the replacement, you are charged $5 for tags and $3 for decals. For customized ones, you are to pay $25. For standard ones, you are to pay $10, this is a one-time fee.
Limitations
The Department of Transportation reviews your applications. If they notice any offensive elements in your option, or they find it as a duplicate, you won't receive it.
If it contains some profane or discriminatory attitude towards certain groups of people, they will reject your submission.
Replacement
It happens that people lose or damage the ones they have. So what to do in this case? You are to immediately replace and get a new one. There is no need to call the police if something like this happens but if you do, you will prevent undesirable activities.
So, for this, you are to fill out a form and deliver all the payments demanded. After that, submit it in person. In case you cannot go there, contact the DMV office by calling (701) 328-2725.
Renewal
You are to remember that you must renew it before the tab expires. There is no grace time when it expires. You are acquired a new registration.
Some period before the expiration date, the DMV sends you written notice. The latter reminds you about the upcoming procedure. You have three options here as well. You can renew it online, via mail, or in person.
For this, you are to provide some information about your car and deliver the payments. You must mention the invoice number that you are to find in the notice as well. After completing all the stages, wait for an answer.