Ohio Custom License Plates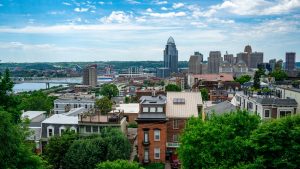 A license plate is a metal tag that you see on the front and back of vehicles. The aim of registering it in the state of Ohio is to have a database of cars and their drivers, which is obligatory.
If you are new here or just bought an auto and want to differ from others and stand out, you definitely need an Ohio custom plate.
However, if you don't want to settle for less and aim to emphasize your identity, vanity tags may play the role of certain trademarks of the owner; they can tell more about them or even identify personal traits.
Ohio Custom License Plates
How to get an Ohio custom plate?
The Bureau of Motor Vehicles provides personalized tags for autos, vans, pickups, and motorcycles.
You can check the availability online via the BMV website. Here are the steps you should take after entering the website:
Select the automobile.
Choose the category.
Fill in nine characters in the necessary field.
Submit the information.
The system will check the uniqueness and Ohio custom license plates availability. If it is available, you'll see detailed information on obtaining and using it. However, if it is unavailable, an error will occur.
Another way of getting the procedure done is to attend the State Bureau of Motor Vehicles or call the Department of Finance and Administration helpdesk at (614) 752-7500.
Please note that Ohio DMV custom plates must be ordered only by the legal owner, registered, and attached to a local vehicle.
Please note that the application approval process may take from 6 to 8 weeks period.
Types of custom tags
Company-specific: In case your firm has over 50 automobiles, you should apply for a company-specific placard.
Collegiate: You may let anyone on the road know that you are state university alumni by placing this type on your car.
Organizational: DMV allows your organization to have a specific tag if it collects over 150 participant signatures. There are a lot of organizations that already have one, such as the Red Cross or Volunteer firefighters.
Professional Sports: If you are an individual supporting a sports team, you have the chance of showing it on your car. Pro sports individual placards are basically another way of showing some support to your favorite team.
Disability: For this kind, one should provide a physician's signature.
Military: This type can only be granted if it reflects your service history. You must also submit proof of eligibility for your military service. You may choose a variant emphasizing your honors and awards or commemorating wars and conflicts.
Historical: You will be able to obtain it if your car is:
at least 25 years old;
being used only on special occasions such as parades.
There is a one-time fee of $10 along with the license tax cost of $21.
Fees
A standard tag cost is $34.50, and if you prefer a vanity tag, you need to make an additional payment of $50.
The only type of personalized certificate that does not require additional fees is the military. If you want to transfer the permit tag from another state, you should make a payment of $4.50.
How many characters are allowed on a personalized placard?
In this state, it is allowed to have a max of seven and a min of 4 characters on a personalized tag. You are free to use any combination of letters, spaces, and numbers from 0-9.
How to Replace?
First things first, in case someone stole your tag, it is vital for you to contact the local law enforcement office and file an application with the police, indicating the placard lettering, to avoid illegal usage of your license number.
Here are the steps you should take for replacement:
Indicate the last four digits of your social security number.
Fill in the digits of your certificate.
Mention replacement request reason.
Specify current address.
Attach payment form of necessary fees.
If you've made a replacement request because your current number is damaged, you will be asked to surrender the old one to DMV's office.
After filing the application, you are going to receive your renewed placard within ten working days.
In case of needing any further information about the replacement, you can contact the DMV office by calling at (614) 752-7800.