Oregon DMV License Plates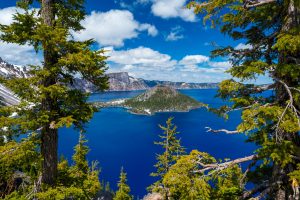 Overview
Oregon requires all new and used automobiles purchased from a dealer or a private party to be properly registered with the OR DMV (Department of Motor Vehicles). You will receive one or two license plates, depending on the type of vehicle you own. You have to attach them all the time you're on the road.
Oregon offers several types of tags you can apply for. If grouped into two categories there are standard and personalized plates.
However, before heading to the office or website to submit your application, it's recommended to check out the requirements, applicable payments, and required documents. Accordingly, this article addresses all the questions you are regarding your Oregon license plates.
How to get Oregon License Plates?
First of all, you have to register and title your vehicle to the Department of Motor Vehicles. You have to apply either for a passenger car or a CV.
If you have a passenger vehicle, for getting tags you need:
Title and registration
Proof of identity
Driver's Permit
In case you want to personalize them, you have to first check the availability of the lettering you want.
For in-person requests, you have to pay a visit to the DMV office:
Headquarters,
1905 Lana Ave NE,
Salem, OR 97314
However, it's recommended to make an appointment in advance to finalize your transaction.
Vanity License Plates
In OR, institutions like public agencies, non-profit organizations, colleges, universities, also veteran organizations are all eligible to refer for a new OR vanity plate.
For applying to a special background placard, you should have:
An application for approval of a special registry tag that is completed and signed
Registration and title
A $5,000 preapproval fee for covering the cost of the DMV's examination of the application and suggested placard design
On a USB Flash Drive, a copy of your requested placard design in PDF and Adobe Illustrator format
In addition, you are allowed to take into account that expenses vary from each other, so for being aware of the exact amount, you may calculate the title or registration online.
Veterans and Military Workers
Current military officers and veterans are qualified to apply for personalized tags. You have to own the vehicle. Each veteran or military officer can personalize only one vehicle tag.
For applying for a veteran vanity plate, you need:
Evidence supporting group qualifications attached to the app
Titling and registration certificate
$5,000 to cover any expenses carried by the department in the process of approving the placard
Nevertheless, if the department declines your application, as a result, any expenses not used in the preapproval procedure will be transferred back to you.
If you have any additional questions about this, you can call the office at (503) 945-5243.
How long does it take to get a tag in OB?
You should obtain your decals from the dealership within 45 days of purchase, using the pick-up procedure indicated at the time of purchase.
On the contrary, if you haven't received your tags in the mail after 45 days, you should file a request for investigation with the DMV.
Costs of getting a license plate in Oregon
Most tags in OR cost $24.50. Though, this relates to those cars or motorcycles that are produced not earlier than 2000.
If they are older, the expenses, consequently, may vary from each other. In this case, check all the fees by visiting the website.
It is important to know that there is no fee and period for a disabled person's parking permit.
Tag Display
Depending on your automobile, you are going to receive one or two decals. You have to display the latter accurately.
The following types require only a rear decal attached to them:
Antique
Campers
Motorcycles
Mopeds
Special interest
Trailers
All other cars require both to appear on the car.
However, it is vital to add that you cannot make any changes or have a frame that covers the letters, numbers, stickers, also, tags.
Replacement and Surrendering
In case your tags are old and rusty, you have to consider replacing them with fresher ones. You can do so by completing the same application and paying the same price for a replacement.
You may also submit a replacement request when you have lost/damaged or someone stole your decals.
If you no longer need them, you may apply for surrender. DMV accepts surrendering in three cases:
When you no longer operate the car or motorcycle
You sell your automobile
Or when you switch to a personalized one
You have to take the not-used decals or recycle them at an aluminum recycling center when you acquire new ones.