PA License Plate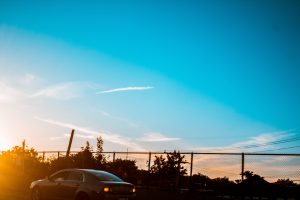 Overview
When you buy your vehicle in this state, you have to register it and obtain plates. The Pennsylvania DMV handles the process of registration and placard issuance. In general, there are standard, military, special, disability and classic/historic types of tags offered to residents.
You may select the standard option which features blue, white, and yellow colors, and the official website of PA Tourism on the bottom of it. To discover more, don't forget to check the whole article.
PA License Plates
Are you thinking of buying a new vehicle in Pennsylvania? If so, the first thing is to get familiar with the process of registering your vehicle and obtaining plates in this state. That's where this article will come in handy to navigate through all available placards that PA DMV offers and reveal accurate information relevant to this topic.
Varieties
Along with the typical version, there are over 280 options that residents are able to purchase. In fact, Pennsylvania is the 3rd state across the US in the number of tag issuance. Generally, these are the types of plates that PA DOT offers:
Standard
Vanity
Special
Disabled
Classic
The main requirements involve:
ID documents (such as a passport or your)
Title, VIN check
Payment of fees
The standard design features blue characters in the center as well as a blue, yellow, and white background. On the bottom of the plate is the official website of PA Tourism. When you register your car, this is the regular option suggested to you.
However, if you want another lettering or style, you may opt for other alternatives. In the next paragraph, we'll discuss each category solely.
Personalized
You may customize your registration plates if you follow these rules established by the Pennsylvania Department of Transportation:
Include unique 7 letters/numbers.
Use either hyphen or space (not combined).
Avoid vulgar, offensive language.
Keep in mind that the agency may decide to reject your proposal based on many factors. It's possible to view the availability of your suggestion by visiting the DMV online platform and clicking on "Online Services".
Special
Under this category fall specialty options that offer support to organizations, funds, institutions, etc. Below, we'll present several examples from each type:
Specialty- This classification includes "Teen Driver", "Let Freedom Ring" and "In God We Trust". Latter e.g. will be available until 2026 and has a "250 years" mark beneath the image.
Supporting funds, organizations, educational institutions- The organization can propose to create tags that would encourage their activities. At present, over 369 org. have been approved by PennDOT.
The permitted ones that are currently available include the American Cancer Society, NRA Foundation, Animal Friends, AIDS Resource Alliance, Organ Donors Save Lives, Children's Hospital of Philadelphia, and much more. To acquire the full list check here.
Moreover, there are tons of funds and institutions you can help by purchasing tags. For instance, if you get the "Honoring our Women Veterans" placard, $15 of it proceeds to the Veterans Trust Fund to benefit the programs that aid women. To get info about all processing fees, be sure to read below.
Disability
People who have serious health conditions can apply for the placard and have parking privileges. There are 3 categories that PennDOT identifies:
Individuals with a permanent disability
Temporary
Severely Disabled
The application form should be completed by a physician or police officer and signed by the applicant. In the form, one of the following conditions of the applicant should be indicated:
Cannot walk 200 feet
Is permanently or temp. blind
Is not able to walk without assistance
Has cardiac condition, respiratory disease, etc. that won't all an individual to easily breath
Considers a parent, spouse, or an adult in Loco Parentis
Severely injured veterans are able to receive a placard in case the wound happened while in service, or is proven by the Veterans Administration Regional Office Administrator.
Classic/Antique
Cars that are 15 years and older are classic, while the antique mark is for those that have a history of at least 25 years. These vehicles should be used for parades, exhibits, tours and not for means of transporting people.
As a matter of fact, there is a strict rule to use them as transportation once a week.
Fees
PA standard registration for passenger cars costs $39 for a year and $78 for two yrs. Learn about some other charges as well:
Personalization- $85
Special organization- $28
Funds- $37-$57
Transfer- $9
Certificate of title- $58
Replacement- $11
Additional charges may also be applicable so make sure to check out this information sheet