PA Special License Plate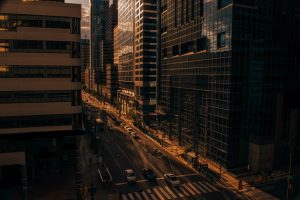 Overview
If you want to drive your vehicle legally in PA, you should register it and acquire plates. There is a standard option that features blue and yellow colors as well as the official website of Tourism in Pennsylvania.
However, if you think the regular version is boring or perhaps you want to support organizations or companies, you may opt for special tags. Generally, there are 4 categories of them: vanity, specialty, disability, and antique placards.
The application process and requirements for each type vary, so don't miss out on the chance to read the whole article to discover more.
PA Special License Plates
Are you in search of detailed information about the PA special plates? We got you covered! In this article, you will learn about specialty tags in Pennsylvania, state requirements, the application process and so much more.
Types of Plates
In Pennsylvania, the standard version has blue and yellow colors, as well as the website of PA Tourism featured on it. However, if you decide to select a different one, here are the main categories for you to consider:
Vanity
Specialty
Disabled
Antique
Apart from the regular ones, the PA DMV offers over 280 alternatives for qualified residents. We will discuss the application process and requirements of each separately.
Customization
Pennsylvania residents may apply for personalization if they follow certain rules. According to the Department of Transportation, the customization is approved if:
The characters are less than 7 (numbers, letters).
The suggestion is not disrespectful, insulting, or vulgar.
Choose your characters wisely as it undergoes a reviewing process. Moreover, keep in mind that your suggestion should be utterly unique so make sure to check it online. The custom plates cost $85.
Special Interest
The PennDOT categorizes three sorts of specific placards that fall under this description:
Funds
Military
Organizations
To obtain this type of placard, it is mandatory to follow these steps:
Get your ID and vehicle documents ready such as your driver's license, certificate of title, etc.
Register it in your county.
Complete the particular form.
Pay the processing fees.
It takes 4 weeks to review your application for the specialty ones. In case you apply for personalization, it should take up to 10 weeks to receive approval. In the next paragraph, we cover each type of special interest tag thoroughly.
Funds
There are several initiatives you can support by acquiring specific tags. Here are some examples of them:
Wild Resource Conservation: To help wildlife program management and studies, you may obtain this by completing the MV-911 form and paying $38.
Zoological Council: If you want to encourage zoological activities in Pennsylvania, you should choose this one. There are six zoos included in the Council. This costs $57 ($23 proceeds to the fund).
Honoring Our Veterans: The $15 out of $38 fee goes to the Veterans Trust. It is possible to personalize it by paying an additional $112.
Specialty
This classification refers to plates that have specific signs featured on them. So, find out several examples, below:
Teen Driver: The logo on the left side has a red triangle with the teen driver writing on it. It costs $11 and you possess this if you fill out the document.
In God We Trust: To possess this, you should finish the MV-916 form and pay $23. The sign presents the symbol of America which is a bald eagle.
After completion of the application, you should send it to the following address along with charges:
Bureau of Motor Vehicles,
Special Tag Unit, P.O. Box 67900,
Harrisburg, PA 17106-7900
Organizations
Many companies and associations display their logo and the name on the typical registration tag. Among those approved organizations are:
American Cancer Society
Enterprise Fire Company
FFA Association
Philadelphia University
If you wish to include your company's name on the placard and advocate your matter check the requirements here.
Military
Individuals who are currently serving in the US Army or have been retired are eligible for this program. The military tags are, for instance, Bronze Star, US Air Force, Pearl Harbor Survivor, Navy Cross, and more.
Disability
There are options offered to temporary, permanently disabled individuals as well as veterans.
So to own it, applicants must submit a certificate which should be completed by an authorized physician. The paperwork should clearly mention conditions that limit a person's ability to walk or see.
Classic/ Vintage
Antiques should have at least 25 years of history, while classic applies to vehicles over 15 years. If this statement defines your car, you may acquire the tag.
However, you have to remember that those are allowed only for exhibits, tours, etc. Once in a while, it is possible to operate it as means of transportation.