Rhode Island License Plates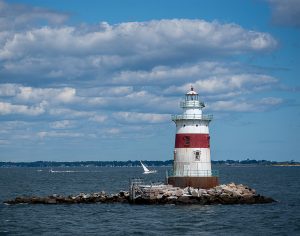 Overview
When you buy a new car in the state of Rhode Island, the first thing you need is to get a Rhode Island license plate. It is mandatory and the only way legally accepted before driving your car.
The Rhode Island DMV is responsible for all types of license plates. There are several ways to apply for the license, as well as more than five types of license plates and designs. Each applicant should meet the requirements stated by the division while applying for the registration. There are also some documents that must be shown while passing the registration process.
Depending on the variety of the license plate the amount of the fee may differ. There is also a renewal registration process that may be once a year or once in eight years. This fact depends on the amount of fee the applicant paid on the last registration.
Rhode Island License Plates
If you are thinking of buying a new car or renewing the registration of the old one, the first thing you should do is to get a Rhode Island license plate. It is compulsory for your vehicle registration. Though the process may seem hard and unclear at first, it becomes pretty easy when you know the requirements you should meet.
And, luckily, this article is to answer all the potential questions you may face on your way. So, if you are interested in achieving more detailed and comprehensive information about getting the license, keep reading the article!
Who is responsible?
A Rhode Island Division of Motor Vehicles (RI DMV) is responsible for all the tags in the state. If your vehicle meets all the required standards, registration needs, and the division's standards, so your license can be proved and registered.
For the RI residents, it is quite easy to get the tags. However, for out-of-state residents, there is a waiting period of 30 days for moving the state and acquiring a new registration and title for the automobile.
The main requirements include:
ID documents
Passport
Rhode Island driver's license
Title
VIN check
Payment of fees
Types
The state offers a range of placards of different categories with their appropriate styles and designs. Here are some types of Rhode Island's vehicle registration plates that are available now:
One can request this variety through the Office of the Governor. It is appropriate for such applicants who have some desiring letter and number combinations between one and four numerals.
This is one of the types of specialty tags and is offered by the RI DMV. It must include two to six characters; including letters and numbers. However, motorcycle placards should have two to five digits. The applicant should check in advance whether the combination has already been used or not, and then apply for it. So, it must be unique and without any offensive words or letters.
This is a standard-issue tag design. It has a white background with a light blue wave on it, as well as dark blue numerals.
It is the alternative to the standard-issue tags of Wave designs. This one also has a white background, but a gray sailboat on it. Here also dark blue numbers are used.
People who are military workers, service members, or disabled veterans are eligible to get this type of placard. However, after obtaining it, they must show their service record displayed on the tag.
Here are some papers that show the proof of eligibility:
A certification from the U.S. Department of Veterans Affairs
Discharge papers
Letter from a commanding officer
Antique automobile placards
If your auto is registered as an antique and it is at least 25 years old, you may get this type. And also, an important note: the vehicle should only be used for some events, car shows, and such activities.
There are also some other types of RI tag designs that introduce drivers of electric hybrid vehicles, amateur radio operators, and firefighters.
Note: You can also get a temporary tag from a certified dealer and place it on your vehicle until your permanent one arrives in the mail.
Applying for the RI license plate
Unlike other states of the U.S., Rhode Island does not process applications by mail. Each applicant should apply in person at one of the DMV locations. They should complete the Application for Registration and Title Information, as well as pay the required fees.
If the car was registered in another state, it must be dated 2001 and newer in order to pass the VIN check. The papers may vary depending on the type of purchase. However, all the applicants had better bring the following documents:
Valid RI driver's license
Insurance information
A power of attorney for leased vehicles
Bill of sale
Renewal process
Depending on how much you have paid on your last registration, the renewal period may differ. It may be as frequently as once in a year or even as little as once every eight years. So, you had better contact the office and get your exact renewal time due.
In any case, there are three ways you may pass the renewal process: in-person, online, or via the mail. All three methods are very beneficial, it only depends on which way is more convenient for you. So, you may contact the office, go in-person, or send your renewal application via the following mail address:
Division of Motor Vehicles
600 New London Avenue
Cranston RI 02920
Fees
The amount of payment for the tags may vary depending on the type of plate you have chosen. Generally, RI license plates cost $31.50, but there is a fee of $82.50 for a sailboat or $68.50 for a wave vanity plate. However, for disabled veterans, there is not any fee while obtaining personalized tags.
To conclude, different categories have different costs. So, you had better check them in advance in order not to become surprised.