RI Temporary Plates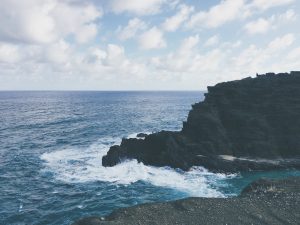 Overview
If you live in Rhode Island and buy a new car, or you have moved to RI with your car, you have to meet complete some documentation and have your vehicle titled and registered. Later, you have to obtain your license plates. However, it takes some time. So you will need RI temporary plates for operating your car legally. This article will guide you through all the details concerning this part. You will know how to get the temp tags, where to apply, and so on. Here is also some information about the waiting period, and the usage of these plates in other states.
So if you are already interested in the included materials of this article, just keep on reading.
Owning a vehicle brings numerous issues, you have to take care of and solve in a short period. Those are the submitting, titling, and licensing issues. For this purpose, it will take you some time. In RI, after you have bought a new car and want to operate it legally, you should obtain RI temporary tags, while solving licensing issues. So, this article will be a handy guide for you to get acquainted with the details.
How to obtain a temp tag?
First, you should know, that they are available only for Rhode Island residents. If you are an out-of-state resident, but you have bought an automobile or motorcycle in Rhode Island, you can not get a RI temporary plate. The issuance of any kind of plate including this one is under DMV (Division of Motor Vehicles) office control. This type of tag aims to let you operate your vehicle, while your permanent registration is over. It will be valid from 5 up to 20 days. Moreover, you cannot renew it.
Before applying for your RI temporary plate, be sure to have
Valid Driver's permit
Car insurance proof
A sale bill
Your machine title
$10 fee payment
Can you drive around with TP-s?
As a rule, when you buy a new or a used car, you should register it as soon as possible. But as it takes some time you need decals for legal driving. It's when the office has to take care and give you your temp decals.
It is proof you drive legally on roads and highways. It is, however, valid until you obtain your permanent ones or get back to your state.
Another case when you are to have the temp ones attached to your car or motorcycle is when you have made a purchase and want to drive it out of state.
Whenever you receive your permanent decals, you have to surrender the current ones and carry them to the nearest DMV office.
How long does it last you to get your Rhode Island LP?
Once you have successfully registered your vehicle and applied for your LP, it will be about 10-12 weeks till you recieve it. This period may vary, depending on the time of the year. Here the decals come for help. You may do your registering and licensing processes both online and in person. That is to say, you can just buy your vehicle and complete all the documentation from your own home.
To do so, you just need to enter the Official State of Rhode Island website and begin submitting, titling, license lookup, and order. Depending on the chosen type the fees may vary. You can also see the fee table on the above-mentioned website.
To sum up, state plates are very handy and help drivers to operate their machines legally. Whenever you buy a new car, you will need to complete the above-mentioned paperwork. Take care of it beforehand.