South Carolina License Plates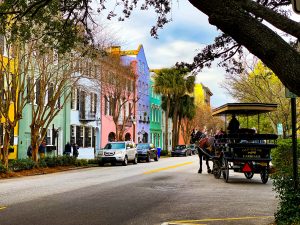 Overview
If you want to drive your vehicle legally in the state of South Carolina, it's absolutely mandatory to register your car and obtain license plates. For this, you should visit the SC DMV office and have all the required documents. The common requirements can include presenting the relevant forms and in certain cases, insurance coverage. There are different options for license plates for residents. Generally, there are standard, SC custom plates, various specialty plates, as well as disability plates. To find detailed information about each type, make sure to check the whole article.
Introduction
Are you planning on buying a new vehicle in South Carolina? You must obtain an SC license plate to operate your car legally in this state. Find out detailed information about the registration, requirements, application process, and so much more.
Registration
Before jumping into the discussion of available plates, it's important to learn about the vehicle registration process. When you move or buy a new car in this state, keep in mind that you have 45 days to take care of the registration.
The governing body that handles this process is the SC DMV. If you made your purchase from a dealership, you have little to no worry about registering your car. However, if you buy it from the private ownership, you must go to your local DMV with the following paperwork:
Identification documents such as passport, ID, SC driver's license, etc.
Filled out 400 Form
A property tax receipt of your car
Proof of auto insurance coverage
Payment of registration and other fees
While the registration is still in process, you may apply for temporary tags. These are valid only for 45 days until you get yours. The cost of a temporary tag is $5.
Varieties
There are numerous options that the DMV offers. Find out the main types of them below:
Standard
Special
Custom
Disability
The regular option has a white and indigo background and features a crescent above the tree. It also shows the state's symbol of liberty, the palmetto tree.
If you'd rather opt for unique designs rather than the typical ones, check out the next paragraph.
Specialty
The authority issues many types of specialty plates for its residents. You just need to present the necessary documents and pay the issuance fees. Let us discuss some examples of them below:
Specialty/organizational: This classification lists many funds and organizations that you can support. When you buy it, half of your purchase will be donated to specific causes, funds to aid their programs. For instance, "Chase Away Childhood Cancer" costs $50, half of which will be directed to the support programs for childhood cancer.
Collegiate/Institutions: Many universities, colleges, and schools in South Carolina are in this program, where the name of the institution is displayed on tags. For instance, the "Clemson University" costs $70, $40 out of which funds the scholarship programs of the following university.
Veteran/Military: Honorary discharged veterans or currently active military personnel may submit applications for these options. In case you have awards, such as the Medal of Honor in the Army, you may have it displayed. For this, you will need proof of your award from the Department of Defense, as well as a completed MV-37 Form.
Vanity
In case you want to customize the characters by your choice, you can apply for SC custom options. The DMV has certain rules you must follow before you submit your suggestion. Here is what you should know:
Include up to 7 alphanumeric characters.
Think of a unique combination of letters/numbers.
Try to avoid using connotations that are offensive, or vulgar.
The custom plates in South Carolina cost $30 in addition to the processing fees. To apply for personalization, complete the MV-96 Form along with the payment and mail it to the DMV's address.
Disability
Disability plates are available for SC residents who have temporary or permanent health conditions. This allows using parking privileges in places where it's designed for wheelchair users.
To apply as an individual, fill out the RG-007A form or if you're applying as an organization, complete the RG-007B document.