South Dakota License Plates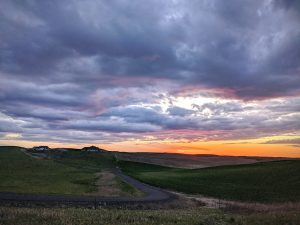 Overview
What do you think about first when moving to a new state? Arranging all the necessary documents is a must. This also refers to car registration. South Dakota is no exception. If you want to drive here, you need a legal document. You have to apply to the South Dakota Motor Vehicle Division. No vehicle without a plate can appear on the highways and roads of the state. So, follow the rules mentioned in this article not to get a fine.
South Dakota license plates
After moving, you have 45 days to title and register your vehicle. Once your car has a title, you have to get a South Dakota license plate. Generally, you get your paperwork in a few weeks. This article will brief you on the steps you have to take.
Do I need to register?
The cars registered in other states will have to undergo a similar procedure. The driver has only 90 days to do this. There is an option to get a license plate in South Dakota if you live out of state. The owner will have to present the following:
· Out of state titles
· Copy of driver's permit
· SSN
· Title and registration application
In order to complete this process, the motorists must apply to the treasurer's office. Contact your country treasurers. The entire list is available here.
Bear in mind that registration for automobiles, trucks, and motorbikes differs. Follow the directions on the DMV website. Otherwise, you may face fines.
What are the differences?
Unlike other states, SD does not require a local driver ID to have registration. There are also milder rules related to insurance. There is no need for mandatory insurance for vehicles if they are not in the U.S.
Lack of VIN check and safety inspection is not an obstacle. The automobile does not have to be physically in the state. This is the reason there are so many SD number plates in Mexico. Many ex-pats can register their vehicle without traveling to the U.S.
Online services
The Division offers a number of online services. Renewal or purchase of a new South Dakota license placard is available online. First, you have to create an account to have access to the services.
Many divisions offer an in-person and online method of getting registration. SD has also a unique self-service system. Renewal Kiosks hand over renewal placards on the spot. You need to provide a DL, and ID and pay a fee. Just make a transaction and receive a sticker from the machine. The processing fee starts from $1.50. Check the locations of terminals here.
What tags can you choose?
SD requires vehicles to have two tags. Make sure that the South Dakota license plate numbers are on the front and rear parts of your car. They must be clearly visible as well.
You are free to pick just one rear placard if you drive less than 7,500 miles a year. The driver needs to provide an odometer reading and pay $25.
Now it is time to check the standard tag. It displays Mount Rushmore and the "Great Faces. Great Places" phrase. The placard features six characters. Meanwhile, the fees vary according to the weight and year of the car.
How to apply for a different option?
In addition to a standard variant, you may choose a personalized option. Dignity sculpture, military, or disabled parking permits are available here.
A personalized placard has at least seven characters (no more than 7). The annual cost for a custom variant is $25. The application procedure is quite easy. You fill in the form and wait for approval.
DMV may deny your request if you use
· Special characters;
· Offensive, vulgar language;
· Duplications;
· Foreign words;
· Phrases supporting lawlessness․
You may also obtain an Indian tribal plate. It has red lettering on white background. The tag features the name of a tribe. For example, it can be Cheyenne River Sioux or Lower Brule Sioux.
The Division offers a variety of specialty tags. They have a unique design and color. Some of them pay tribute to the military service, the others feature an emblem of a university or college. In any case, you will pay $10 in addition to standard fees.
The motorist may also pick a "W" tag. Such a decal consists of a series of letters and numbers. This stands for a certain group or organization.