Tennessee Specialty Plates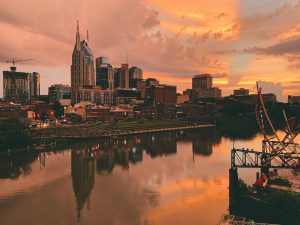 Overview
The Tennessee Department of Revenue offers more than 100 specialty license plates. To acquire plates, you must visit your local county's office and register your vehicle.
The typical option they will offer is the standard placards, but you can opt for specialty ones. Mainly, there are 4 types of special plates: special interest, personalized, military and disability. Each of these has its requirements and application process. So, make sure to read the whole article to unveil more.
Intro
There are over 100 Tennessee Specialty Plates you can choose from. Generally, you may choose between two main options: to obtain a Standard or a Specialty. Each of them falls under a certain classification that will be thoroughly covered in this article.
Varieties of Tennessee Specialty Plates
You should reach your local county's office and register your car properly to obtain TN placards. Before the application, you have to make sure you have the following paperwork:
Proof of US residency such as your passport, ID
Original title
Other sorts of identification docs including your driver's license or bills
Odometer reading
Payment of necessary fees
Additionally, keep in mind that each county may have its requirements. For example, Davidson requires to have insurance coverage as well. Thus, you may be eligible to pass emission tests.
Before you make a visit, you must also decide which type of unique tags you want. That is why here we'll break down the main categories:
Custom-made
Special Interest
Disability
Military
Of course, when you visit, the typical offer for you will be the standard one. However, you can decide to opt for these types mentioned above. So let's dig deeper into each category.
Personalization of Tennessee Specialty Plates
You can customize nearly any plate in TN. The personalization alone costs $35 for the regular placard but remember that other charges are also applicable. The cost of customizing specialty tags varies greatly due to many factors.
To personalize you must follow the rules established by the TN Department of Revenue:
Include less than 7 characters (digits or letters)
Suggest an exclusive combination of letters/numbers
Do not use implications that can be discriminative or vulgar
Concerning the latter point, you should remember that before approval of your suggestion, it goes to the review committee. To avoid getting rejected by the committee, we recommend checking TN banned license plate requirements to find out what connotations are inadequate.
Special Interest
The TN DOR offers tons of specialty placards for qualifying individuals. They are designed to raise awareness of different programs, support organizations or institutions, or promote many initiatives. The authority categorizes these types according to the activity they carry out. Coming up, we cover some examples of the categories:
Antique
This is for cars and motorcycles that are over 25 years old and don't have modified engines or bodies. To acquire this you need to complete an antique certification form and pay a $32.75 registration fee.
Clubs and Organizations
Many foundations and awareness programs are involved in this category. For instance, "Save the Bees" has a mission to educate people about the significance of honeybees. It also funds educational projects related to the topic.
Another one is the "In God We Trust" decal which supports donations to the American Eagle Foundation. The proceeds help to protect the bald eagle and educate people about the importance of this bird. The cost of this is $61.50.
Environment and Conservation
If you want to preserve nature and wildlife, take a closer look at this one. It lists different organizations and funds that aid the environment. For instance, the annual fee of "Friends of Smokey" is $61.50-$35 out of which is directed to the support of Great Smoky Mountains National Park.
Military/Memorial
Individuals that are currently serving, have served, or retired from the US Army can apply for the specific tags.
In case of active military service, the applicant should present a copy of the Leave and Earning Statement as well as stationing orders. Veterans honorably discharged residents, need to submit their military card and one of the DD forms. The initial cost is $29.80.
Disabled/ Hearing Impaired
Tennessee residents who have permanent or temporary disabilities are eligible to get the sign-and-use parking spaces designed only for them. The Department of Revenue presents the following kinds:
Decals for residents who have temporary mobility issues
Decals for those who have a vision or walking problems
Placards for agencies that transport disabled individuals
If the applicant is deaf, he or she obtains decals only with the physician's permission. The registration fee is $26.50 although the decal is free for the initial year.