Texas Number Plate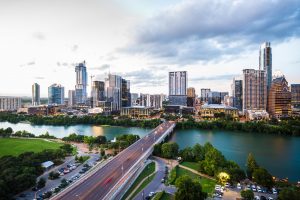 Overview
When entering a new state by car, you have to think about driving legally. First, you need to check information about registration and licensing rules. When in Texas, search for official information. It's better to check the website of an agency handling all car-related issues. Here, it is the local Department of Motor Vehicles (TxDMV). The drivers will find all the necessary tools here. This article will teach you how to register and choose the right plate.
Texas Number Plate
Introduction
Registration of a vehicle is not an easy task. Not in Texas. All services are available online, in-person, and even via mobile application. If you are a newcomer, the dealer handles registration issues. As for renewal, you need around 3 weeks to process the request. This article will show how to register your automobile. We are here to help in choosing the right Texas license plate number format.
How to start?
Your first step is to register. This process will not take much effort. Just go to TxDMV's official website and find the right button. Here you can either apply for a renewal or ask for a temporary permit. You'll need to provide:
· license plate number;
· last four digits of VIN.
While waiting for the sticker, you get a receipt. It is a kind of proof enabling you to drive legally for up to 31 days. Bear in mind that you receive it by email.
The agency is promoting its online services. By selecting an online renewal, you save $1. It's a discount from the Department.
Mobile Application
The local authorities care about secure and quick transactions. For this reason, they have launched TXT digital assistant that helps local drivers in acquiring licenses and registrations. Just go to the Apple Store and find it there. You can find both English and Spanish variants.
How to choose a license tag?
TX has been registering cars since 1917. So, there is a long history of different and picturesque tags. However, the current design is not that colorful. It has a light blue or white background with black letters. In brief, its main goal is to make it easier for police to see a legitimate tag.
A standard one features three letters and four digits. There is also a star in the upper corner. "The Lone Star State" inscription at the bottom.
TX is also the first state to introduce two security threads. They are inserted into the plate material. Does it resemble a banknote? Yes, definitely.
Important rules
Unlike in Louisiana, the drivers in TX need to have two number plates. Remember that TxDMV is to assign it. It is not possible to have a personalized one.
Now let's examine the rates. The fee for the registration of a vehicle and a tag is $51.75. $50 is a base rate and $1 is for the electronic insurance verification program. Overall, all charges are based on the weight of an automobile.
Specialty options
Adding a special touch to your car will cost you starting at $99 a year. To choose this option, you need to visit the Texas DMV website that offers to pick a custom variant.
The website enables the addition of a unique touch. You are free to take any design. This refers to the letters, numbers, and background color. From classic black to Small Star Pink. You pick whatever you want for an annual fee starting from $35.
In addition to colors, you may choose between different themes. The examples are "Love Heart Black" or "Sunflower" options.
State-Sponsored Tags
The state has introduced some tags that help in raising funds for non-profit groups. They feature up to 6 characters and are valid for one year only.
There are two types:
– Qualifying
– Non-qualifying
Qualifying numberplates require proof of eligibility. They range from military service to agriculture. Just check a big portfolio on myplates.com and order online. You can download some of them via the TxDMV form. In this case, the order goes through your County Tax-Assessor Collector.
You also have a chance to buy a vanity-platy at the auction. If you want a prestigious and rare option, this is your chance. You can check the bids on the website. So, hurry up as you may miss the only tag of your dreams!