Vermont License Plate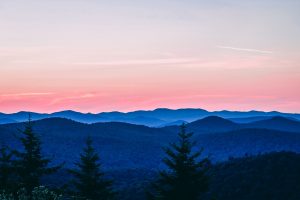 Overview
If you want to operate your car legally in the state of Vermont, you should register it and get license plates. The governing body that takes care of this process is the VT DMV. To register your vehicle, you must present the certificate of title, odometer reading, bill of sale, proof of auto insurance, and pay the processing fees. The Vermont DMV offers various types of license plates including standard, specialty, vanity, and disability plates, and placards. The steps of getting standard as well as special license plates are pretty easy. You just need to complete the proper application form and wait for the issuance. However, vanity, disability, and certain types of special plates will require taking extra steps.
Introduction
Do you want to learn everything about Vermont license plates? We are here to help you. Find out detailed information about the process of registering your vehicle, state requirements, and more.
Registration
To drive legally in this state, you must register your car with the . In case you purchase it from a dealership, you'll have little to no worries about the registration. The dealership takes care of this process. However, if you bought it from a private party or the dealership is out of state, you must start taking appropriate action to register your vehicle.
These are the documents you will be asked to provide:
Completed application
Auto insurance
Original certificate of title
Payment of required fees
Keep in mind that once your vehicle enters Vermont, you have 60 days to take care of registration. During this period, you may visit the office and get a temporary tag. Remember that it is valid for 2 months until the issuance of your plates.
Varieties
To understand some rules, you should go to the local DMV. There can be either two or one plate requirement according to your automobile. Mainly, these are the options that VT DMV offers to its residents:
Standard
Custom
Specialty
Disability
The standard one displays green background, maple tree, and "Green Mountain State" writing. To opt for more original options, the next paragraphs may help you with your search.
Personalization
In case you want the characters to be of your choice, pay a visit to your local DMV. Prior to your appointment, familiarize yourself with these rules of customization:
Think of a unique combination of alphanumeric characters.
Suggest up to seven numbers/letters.
Avoid connotations that are racist or offensive.
Moreover, you must fill out the application and submit it to the DMV's address. Once you make the submission, wait up to 30 days for the issuance. Remember that during the process of registration, you have 15 days to get an inspection on your car and obtain an inspection sticker. The customization alone costs $48.
Specialty Plates
To support institutions, causes, or special interests, you should buy specialty tags. Here are some classifications of specialty options:
Occupational: Many professionals such as firefighters, emergency medical service providers, and amateur radio operators may submit paperwork for special plates. They need to present their membership card and proof of their employment.
Organizations/Funds/Causes: Want to obtain a plate while also making a valuable donation? This program can be right for you. There are various organizations, funds, and special causes to support. For instance, to support environmental causes, buy conservational plates that display different animals. Half of your purchase will be forwarded to the Watershed Grants Program.
Military: If you are an honorably discharged veteran or active military personnel member, there are options for you, too. For instance, members of Vietnam Veterans of America can apply for VVA tagging.
Antique: This is given to cars that are more than 25 years old. Additionally, exhibition vehicles used on occasions and special events are also applicable.
Disability
Individuals with permanent or temporary disabilities may obtain these. This can allow you to get access to parking spots that are designed for disabled people. To meet the requirements, you should present this paperwork:
Applicants who are temporarily disabled should fill out this form. In addition to this, they should provide a medical certification that clearly states their temporary medical condition. The certificate is valid only if it is from an authorized doctor.