Virginia Custom License Plates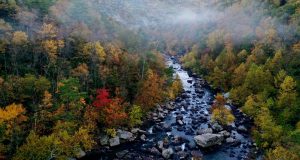 Overview
Purchasing a custom-made license plate in Virginia is very common. The Virginia DMV offers more than 250 special plate options most of which are available for customization. Besides, standard options such as regular "Virginia" plate type, "Virginia is for Lovers" and "Jamestown" standard passenger placards can also be personalized.
There are certain rules and regulations of customization, which you should know before submitting your documents to the VA DMV. For instance, you are not allowed to use more than 7 characters for your placard suggestion. Other specific rules apply as well so make sure to check the whole article.
Owning a custom tag is very popular among VA residents. The VA DMV offers over 250 Virginia Custom License Plates for qualifying individuals. You just need to get familiar with the application process and requirements which are thoroughly covered in this article.
Types of Virginia Custom License Plates
According to the VA DMV website, these are the categories available for purchase:
Standard
Specialty or vanity
Specialty
Disability
Military
The standard option has blue and white lettering as well as the state's name "Virginia" featured on it. To clarify, this is the original version though there are two other standard options too. The one is called "Virginia is for Lovers" and the other one is "Jamestown".
Before you apply, remember to register and title your car properly. The common requirements include paperwork such as your valid ID, VA driver's permit, and a certificate of title.
Rules & Regulations
Most specialty and standard placards can be customized. However, you should follow certain rules set by the DMV. For instance, to customize a regular plate, you should propose up to seven letters. For the other types, the common rules are:
Choose no more than 7 letters/numbers
Select unique alphanumeric characters including spaces and/or dashes
Make sure your suggestion doesn't contain offensive, racist comments
Let's point out that your choice of characters will decide whether you will get approval or not. To clarify, after your submission, it undergoes a reviewing process. So, choose your suggestion wisely.
Specialty
In VA, there are numerous special interest options that you can buy and support causes, organizations, etc. Moreover, several professions are also applicable to have their occupations shown on the placards. You may apply for customizing most of these types. To add up, see some examples below:
Special interest. This category lists many support programs for organizations, funds, and institutes. For instance, if you want to raise awareness as well as make a donation for curing childhood cancer you may buy the "Cure childhood cancer" tag. To advocate your institute's activities or show you are a sports enthusiast, there are applicable tags for these as well.
Residents having governmental professions may order tags that display their certain occupations. This is for volunteer firefighters, museum professionals, or firefighters.
Disability
Residents who have permanent or temporary disabilities or organizations transporting disabled individuals regularly can apply for the placards. The tags can be personalized if you are willing to pay extra charges. The fee is $10. However, remember that you should also pay the placards and registration charges.
The disability tags will allow you to have parking privileges. So, in order to obtain it, you should complete the application form. The form is filled out by the local doctor and the applicant. Besides, the doctor should fill out the medical certificate field and mention one of the following conditions of the applicant:
Not able to walk 200 feet without a rest (or without the help device)
The applicant has a specific condition or a disease that causes mobility issues
He/she is deaf or blind
Fees for Virginia Custom License Plates
The cost of the custom license plates starts from $10. Still, don't forget that this is just the fee of personalization. In addition to this, you will also need to pay for the issuance, registration, and other charges. So, here are some applicable charges you should consider:
Plate- starts from $25
Custom-$10
Replacement-$10
Transfer-$2
Make sure you handle the payments before the application.