Virginia License Plates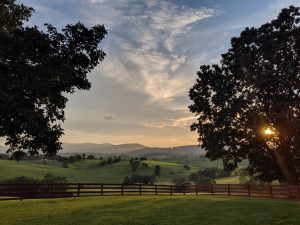 Overview
As soon as you buy a vehicle in Virginia, you should start the registration process. This procedure is handled by the VA Department of Vehicles which requires obtaining both front and rear license plates for most types of cars. The DMV offers more than 250 Virginia license plate options for VA residents. Each of them falls under a category classified by the DMV. Mainly, there are standard, specialty, custom, military, disability, and vintage plate types. To dig deeper into the requirements and application process of each type, be sure to check the whole article.
When you purchase a new vehicle, the first step is to take care of the registration. In this article, we cover thoroughly the process of obtaining Virginia license plates as well as other valuable information.
How to Register?
The state of Virginia obliges you to display both front and back license plates on your vehicle.
As soon as you buy a new car, you must register it with the VA Department of Vehicles. Below, you'll find out about the main requirements of the registration:
Certificate of title
Proof of US citizenship and residency such as ID, driver's license, etc.
Safety Inspection statement
Emission tests (for some counties)
Payment of processing fees
Keep in mind that once you make the purchase, you have 30 days to register and title it. You should do this process in person at your local DMV office. To add up, this is the application form you will be required to complete. So, make sure to read the points carefully before you visit the office.
Varieties
The DMV offers over 250 types for qualifying individuals. Let's break down the major categories of them:
Specialty
Custom
Disabled
Along with these, there is also a regular option that features white and blue letters and the name of the state. Among standard ones are "Virginia is for Lovers", "Original" and "Jamestown" passenger plates.
Moreover, there are also temporary tags available for VA residents. Keep in mind that these are valid only for thirty days, while your registration is being processed.
Special
There are hundreds of specialized tags you can opt for in case you want to support groups, organizations, institutions, etc. Each of these falls under a category, which is shown below:
Special Interest
The classification lists different causes that you can support by purchasing and making donations. Here are some examples of them:
For instance, the "Cure Childhood Cancer" tag shows the International Symbol of Access and is designed for anyone who wants to aid activities that can cure cancer in kids. The cost of it is $10 and it is available for personalization for an additional $10 fee.
Nature & Wildlife. Want to preserve nature or wildlife? Lucky for you there are numerous environmental VA tags. Among them are "Butterfly Heritage", "Animal Friendly", "Wildlife Bear", "Protect Sea Life" and more.
If you are a sports enthusiast, there are lots of options for you. For example, there is a "Washington Capitals" plate you can buy and encourage the ice hockey team.
Several colleges and universities in Virginia have their name displayed on the vehicle including "American National University","College of William & Mary", and more.
Certain professions are applicable to have the relevant options. Among them are firefighters, several governmental occupations, and others.
Military
If you are an active military personnel member or have been retired or discharged honorably, you're eligible to apply. To meet the requirements, firstly be sure you have the necessary paperwork proving you have served or serving in the US Army or Navy, or Air Forces.
As an example, individuals who have received the Air Medal award may have the medal sign on their car as well. For that, they should provide one of the following documents:
The certificate of the award or a letter indicating that
Official records OR
Copy of DD214
Personalization
If you want characters or designs of your choice, you may personalize the tags. However, there are specific rules you should follow to receive approval for your suggestion. Here are the main points to remember:
Choose unique letters/numbers
Use up to 7 alphanumeric characters
Do not include profane, vulgar, racist connotations
Most specialty tags are applicable for customization. You may search for its availability of it by visiting here. The customization alone costs $10. However, in case you acquire specialty ones, you should pay for their fees as well.
Disability
VA residents who have a temporary or permanent disability are eligible to apply for this. They must present a medical certification signed by the physician or physician's nurse. In the form, the physician should indicate a medical condition that limits the applicant's ability to walk such as:
has either a cardiac, arthritic, neurological, or orthopedic condition
uses portable oxygen
is blind or deaf
other conditions that result in mobility issues
Disabled individuals should use and follow the steps of this application form. They may submit it in person or by mail.