Virginia Specialty Plates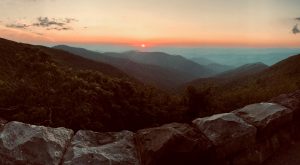 Overview
If you want to operate your vehicle legally in Virginia, you should register it. The registration and license plate issuance are handled by the VA Department of Vehicles.
The DMV offers over 250 special plate options for qualifying VA residents in addition to standard, disability, and vanity ones. Mainly there are 5 types of specialty placards in the state including special interest, occupational, military, and disability options. Each of these types is thoroughly covered in the article so be sure to read it.
The state of Virginia offers more than Virginia Specialty plate options to its residents. In fact, owning a special placard is very common among VA residents. Let's unveil more info about them together!
Registration
To drive your vehicle legally, it is a must to register it with the VA Department of Vehicles. You should display both front and rear license tags on your car. For the registration, these are the documents you will be asked to provide:
Proof of residency such as your passport, ID, driver's license, etc.
Inspection report
Registration fees
Remember that you have 30 days to get this paperwork done. During the process, you are allowed to get a temporary permit which is valid only for a month. To apply for the online registration, visit your local DMV office and complete this application form
Main Categories
The VA DMV presents varieties of options for its residents. Each of them falls under a certain category classified by the authority. Here are the main types:
Standard
Vanity
Specialty
Disability
The standard ones feature white and blue letters and the name of this state on top of it. Three versions of standard passenger placards are available including the "Original", 'Virginia is for Lovers" and "Jamestown". Coming up, we will cover each category thoroughly.
Customization
Almost all types of VA tags, including specialty and disability ones, are available for personalization. You should follow basic standards when proposing your suggestions:
Think of a combination of letters and numbers that are no more than 7 characters
It must be unique
Do not include characters that may indicate offensive, vulgar connotations
Keep in mind that your proposal can be rejected by the review committee. Make sure to read the policy of personalization before submitting your documents.
Virginia Specialty Plates
These tags raise awareness of programs and support and promote different activities. Based on these many factors, we'll break down specialty placard types and discuss each of them separately. So, here are the most common ones:
Special Interest
Occupational
Military
Disability
Special Interest
If you want to support causes or make a donation to various organizations and funds, there are lots of options for you. By ordering a tag, a small portion of your purchase will go to these programs. Let's give some examples:
There are lots of environmental projects to aid if you desire to preserve nature and wildlife. For instance, the "Animal Friendly" supports cat and dog sterilization programs.
Raise awareness. Many programs such as "Breast Cancer Awareness", "Cure Childhood Cancer", etc. are there to promote activities relevant to the specific issues, educate individuals, and fund organizations financially.
Local and national colleges, universities, or schools can have their logo displayed. Some examples of included institutes are the University of VA, US Air Force Academy, Lynchburg College, Georgia Tech, etc.
In case you are a sports enthusiast who wants to display your favorite team name on a license tag? Lucky for you, many local and national sports team tags are up for grabs. For example, you may buy the placard "Washington Commanders" and support this soccer team.
Professional
There are lots of license plates that are designed for several governmental occupations. Among them are volunteering and professional firefighters, museum workers, etc.
Disability
Disabled individuals can apply for special plates and get access to parking spaces designed only for them. To obtain it, you should submit your medical certificate, which is signed by the physician, as a part of your application. In the form, the doctor must identify one of the following conditions:
Unable to walk 200 feet without assisting devices
Has a cardiac, arthritic, orthopedic, or any other condition which limits a person's ability to walk
The applicant is deaf or blind
Utilizes a portable oxygen
Processing Fees
The plate fees in Virginia start from $10 up to $50. Additionally, if you decide to personalize it, you need to pay an extra $10. Moreover, some taxes are also applicable, so make sure to contact your local county's office.