Virginia Vanity Plates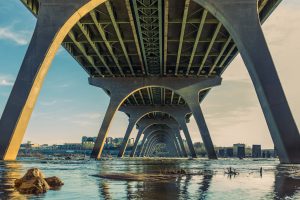 Overview
When you register your vehicle in the state of Virginia, you have different options of VA license plates to choose from. You can purchase standard, specialty, custom-made, or disability placards. If you want, you can personalize both standard and special license tags. Disability placards are also applicable for customization.
Personalized or otherwise called vanity plates have certain rules you should follow. This may include the set limit of numbers/letters, acceptable connotations, the exclusiveness of suggested characters, etc. Make sure to check this article to find out all the relevant information.
Are you in search of valuable information about Virginia Vanity Plates? This article is there to navigate you through the state requirements, application process, and more. So, let's dive in!
Registration
Absolutely every vehicle in Virginia should have a registration to operate legally. Usually, the dealership takes care of this process. However, if you purchased it from a private party, you should make sure everything is handled properly.
As a starting point, you must register your car with the VA Department of Motor Vehicles. To do that, make sure to follow these steps of registration accordingly:
Firstly, take care of titling in case you don't have one. You should complete this application form, provide proof of your VA residence and submit the bill of sale or any other paperwork proving your purchase.
Secondly, attach your certificate of title and fill out the same form as mentioned above. In the application, you have to include the final result of the odometer statement section. In some counties, insurance coverage is mandatory so that part should be completed too.
Thirdly, be ready to pay all the processing fees. Some taxes are applicable along with the cost of registration.
Specialty
It's very common to own vanity plates in VA, as people want to stand out from the crowd. Still, the first option suggested for you will be the standard one. Standard placards have white and blue lettering and the name of the state. There is also a regular tag featuring the "Virginia is for lovers" famous slogan.
In addition to this, there is also a temporary tag that is valid for 30 days. You may apply for it in case the issuance is delayed.
There is little to no difference between the notion of vanity and personalized tags. You are able to customize both specialty and standard options. There are more than 250 specialty placards in VA. DMV has categorized them by the interests of your own or organizations, or groups you want to support. Most of these are available for personalization. In the upcoming paragraphs, check out more details.
Virginia Vanity Plates Lookup
The custom tags should be a unique combination of letters and numbers. Otherwise, the DMV will cancel your proposal of personalization. You may check the availability of your suggestion by visiting the VA DMV website.
How to personalize Virginia Vanity Plates?
As mentioned earlier, most special and regular tags are available for personalization. On the regular version, up to 7 characters may be applicable. However, the accepted amount of alphanumeric characters on specialty tags varies. This is because applicants are able to receive the International Symbol Access and thus limiting the place for design and the choice of letters.
To personalize, first make sure to familiarize yourself with the set rules of DMV:
Select less than seven characters
You can use any combination of letters/numbers including dashes, spaces, and ampersand
Pick such combinations that are in no way offensive, vulgar, racist, or promote violation.
In regard to the last point, it's important to remember that your suggestion will go to the reviewing committee. To avoid getting rejected, we recommend checking banned license plates. This will help you to get familiar with all the connotations that the committee rejects.
Disability tags
You may customize disabled placards by paying additional fees. For instance, to personalize a "disabled veteran" tag you should have the following documents:
The personalization alone costs $10 plus the registration, placard issuance, and other charges. However, the applicant can be exempt from the latter, if he/she has these service-connected conditions:
Lost leg/s, hand/s, or arm/s
Is blind OR
Has permanent or temporary mobility issues
Although main costs won't apply to them, other fees such as $10 for customizing and other fees are still applicable.