Washington Custom License Plates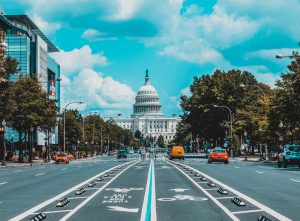 Overview
Have been wandering about WA tags and their types? Well, you have found the right source to read about them. This article contains detailed information about Washington custom license plates. It covers the information about numbering rules and availability checks. It also displays detailed data on the fees and expenses required. You will, of course, learn about how to order a Washington custom license plate.
The article will also discuss what measures you need to take to avoid a refusal. This means you will learn about the existing limitations. So, if you are interested in the topic, scroll down to read about it.
Washington Custom License Plates
Every state has different regulations concerning numberplates. In this article, we speak about the regulation that WA has set for Washington custom license plates. So the first subheading we speak about is the following:
How to get Washington custom license plates?
First of all, you have to be sure that the option you have chosen is free. For this purpose, you are to visit the official web page of the department that regulates this procedure in WA. After that, conduct a search and look up the preferred option. If there is no such existing tag, then you are free to continue.
After you do this, complete the proper application form. You have to download and sign it. Read the instructions properly as this is the document that is going to be reviewed thoroughly.
Whenever you are done with the application form, submit it. You have to deliver the fees meant for them as well. The address is mentioned on the form. Be attentive to send the documents to the correct address.
How many letters can you have on a license plate in Washington?
There is a set of rules that you must follow. For example, you are to deliver 1-6 characters for small trailers and motorcycles. For tags of regular size, you can provide 1-7 characters.
Along with these figures, you can use hyphens and spaces. But you are not allowed to use specific figures like %, #, +, &, @, and so on.
To see which combination is allowed and which is not, go by the link for the lookup that we have provided above. There you will see a section named "Questions". Select the third option that is about the requirements provided by the government.
After this, choose between two different ones. They are the regular ones with a mountain background and the ones that have a special background. Accordingly, read all the details.
Costs for Washington custom license plates
There are some fees that you are to pay. They usually depend on the vehicle type and the background that you choose. If you plan to have a standard background, you pay a renewal fee of about:
$89.25 for passenger cars
$88.50 for trucks
$77.25 for trailers
$71.25 for motorcycles
If you would like to obtain a personalized plate, the costs differ. You are to pay an annual renewal cost that is:
$129.25 for a passenger vehicle
$128.50 for trucks
$117.25 for trailers
$111.25 for motorcycles
In case you intend to have a Keep Kids Safe tag, you should pay an additional fee of about $5.
Want to save money?
Everyone wants to save money. For this, there is good news for you. If you go to renew them early and receive your tags and stickers together, you avoid paying the above-mentioned costs designed for the first year.
Note
If you do not renew 45 days after the date, the government will cancel them. The same will happen if you do not transfer them to a new vehicle in 30 days counted from the sale day. Thus, other people will have the right to obtain and use them.
How to check the availability?
As we have already mentioned above, the state gives its residents the chance to check their availability online. Just go by the link that we have given above. After that, follow the instructions.
Limitations
There are different regulations you must follow. This is important if you want to get one. The application that you submit must be reviewed by the State Department of Licensing. If they find that your option does not correspond with the rules, they reject your submission.
The first factor refers to the lettering. If your number combination is invalid and does not comply with the requirements, the department won't issue any tag. This means that you must be very careful with the characters you use.
In case some words are vulgar or profane, the reviewers immediately refuse the submission. Similar is the case with racial and ethnic messages.
If the lettering contains some figures that represent indecent expressions towards these groups of people and not only, you won't receive one. It should not have any discriminatory attitude.
Another important point refers to duplication. If you look the tag up and see that the option you deliver already exists, but you still prefer to submit that, you won't receive that.