Wisconsin License Plates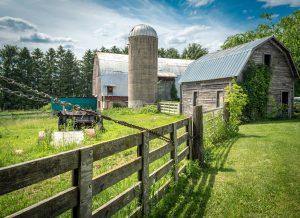 Overview
If you are a Wisconsin resident and have bought a new car, you should make sure to meet all requirements to use your vehicle legally. Wisconsin, like other states, requires its residents to register their cars and show their license plates. To get them, you need to take some easy steps. You can read about the necessary steps below. This article will provide detailed information about Wisconsin license plates. Also, continue reading to find information about black tags and the renewal process.
Wisconsin License Plates
Most types of vehicles require both front and back tags, while motorbikes and trailers only require rear ones. Autos, motor homes, light trucks up to 8,000 pounds, and 12,000-pound agricultural trucks are eligible for them.
If you have currently registered it, you can choose from three different styles. When new ones are issued, there is a $15 cost added to the basic annual enrollment fee.
To learn more about Wisconsin license plates, keep reading.
The color
Usually, it has a white background with black characters on it. However, Road America has received approval from the WI Department of Transportation (WisDOT) for a new "special recognition" plate. On a solid black backdrop, it contains a white track outline with Road America text. Besides the Road America plate cost, you must pay a $15 issuance fee.
Out-of-state registration
If you have a driver's license in another state, you must transfer it to Wisconsin within 60 days of becoming a resident. To this end, you will need to bring your existing driver's license, pass a vision exam, and pay the price when you go to the DMV.
Now, you can complete vehicle titles and enrolment for out-of-state vehicles online.
ATV and UTV
It is now a law in this state. ATVs and UTVs must have tags on the back of the vehicle. There are no stickers on it because it is made of metal.
You may choose from a variety of pre-designed number plates or create your statement.
To complete the registration, go through this link. You may update the registration of an ATV or UTV that is recently registered in your name. Also, you may enroll in a new ATV or UTV.
DOT's new specialty tags
The Department of Transportation is now offering three new specialty plates:
Nurses change lives help cure
Scouting alumni
Childhood cancer
The three designs are available for purchase. You can buy them for $15, plus an additional $25 donation to help the related organizations.
Renewal
To drive your car legally in this state, you must renew its tags or stickers when they expire.
Renewal letters are sent by the Division of Motor Vehicles (DMV). They sent the letter at least one month before the current expiration date. Number plates are valid for one year (365 days) from the date of issue. After your registration expires, you will be charged a $10 late fee.
Moreover, you can complete this process online. To do it online, you'll need the following information:
The renewal reference number can be found on the back of your letter sent by DMV.
To pay the costs, you'll need a valid credit card.
You will pay an extra $1.25 to update your enrollment online.
Lost, Damaged, or Stolen Registration Replacement
Although missing or damaging your plates or their sticker might be inconvenient, changing either is a simple procedure. The state DMV makes updating easy.
For more information, call the WI DMV at (608) 264-7447. Get a replacement tag as soon as possible. It is against the law to drive without a proper car enrollment and/or license tag sticker.
Is it necessary to have front and back plates?
When the DOT provides two of them, you should attach both to the vehicle: one on the front and one on the back, according to state law. You must keep them in readable condition and presented in a visible and readable manner.
Is it allowed in WI to use tinted covers?
If you cover the word WISCONSIN or the expiration stickers, you may be pulled over.
NO TINTED SHIELDS – Any shield or cover (clear or tinted) that changes the color or the way light reflects off is unlawful and will result in a traffic stop.