WV License Plate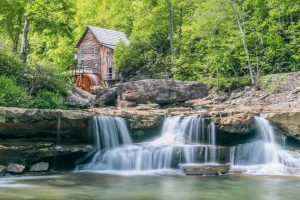 Overview
Like many states, in WV you are also required to register the vehicle before obtaining a plate. Consequently, meeting the registration and title needs is compulsory regardless of what kind of car you have. Additionally, residents have no more than 30 days to get the vehicles registered. After the registry process, you are allowed to drive on highways or public roads. When you prepare all the registry documents along with the insurance certificate, you already have the right to order the West Virginia license plate.
Introduction
Getting a West Virginia DMV license plate could be possible after complying with registry needs. Once you fill out all the documentation required, you can visit DMV online services to receive the tag.
This state also offers special tags with different application instructions. Keep reading to get acquainted with these types and learn what information a West Virginia license plate lookup includes.
Registration
Whether you drive a trailer, motorcycle, or any kind of recreational car, you should first think about registration and title.
Why are they so essential? The answer is that they permit you to drive legally on the public road.
If you have moved to this state recently, be sure to finish the registration procedure within 30 days.
License plate lookup
Before buying a second-hand car, be sure to know all the details concerning the auto. So how to get in-depth information and not face unexpected problems? The answer is below.
Note that running a tag lookup can provide you with a thorough history report and help you make the right decision. Accordingly, the check may include information about the following issues:
Accidents
Flood
Salvage/ damaged titles
Thefts
Fraud
Manufacturer recalls
Odometer disclosure statement
Mileage
Brand records
If you want to know more details, do a VIN check which can inform you about the car type, brand, manufacturer name, model year, serial number, etc.
Does WV require front numberplates?
Naturally, this state doesn't require you to attach front tags to automobiles. Commonly, most of them are fastened to the rear part. However, there are some exceptions. That is, truck and road tractors need to have front numberplates. As the law indicates, tags should be visible and have a horizontal position.
What does SQ mean on West Virginia tags?
Sq means sesquicentennial on the number plate. These kinds of tags are used as hobby or souvenir items. You don't have the right to use them for other purposes that could break the state law.
Varieties of WV Registration numbers
Generally, WV has various kinds of number plates. Before ordering any of them, you should first have your auto-registered.
Among the types are Military, General interest, Universities and Colleges, Organizations, etc. Typically, each one has fixed instructions and various application forms. Thus, try to complete all the steps properly.
When you want to get your hands on personalized tags, take into account that they are accessible only for Class A autos (motorcycles, trucks). Additionally, the insurance and transferring fees together cost $55.
Typically, the Division of Motor Vehicles should approve your personalized number plates only when they don't contain punctuation marks, symbols, or have offensive connotations.
Note that your selected characters should not violate the fixed serial number. That is, you should choose no more than six characters for motorcycles, and eight characters for Scenic ones.
Once you follow all the steps mentioned above and fill out the application form, submit it along with fees to the address:
Department of Transportation
Division of Motor Vehicles
Charleston, West Virginia 25317
PO Box 17120
Renewal
Generally, a renewal is required in the case of registry expiration.
Note: before the date of expiration, you will obtain a renewal notice mailed by the Division. So let's see where to visit and what documents to provide for starting the renewing process.
Factually, DMV has online services which permit you to renew remotely within a few minutes. Make sure to prepare the following documents:
Credit card
Sale taxes
Certificate of insurance
Besides, you can also go to the DMV Regional Office bringing with you the same documentation.
Another option is to visit the local County Sheriff's office. Here you could renew the cars belonging to Class G (motorcycles) and Class A (passenger).
Replacement
Inform WV Police if you have lost or damaged the tags. For obtaining a duplicate, comply with the documents:
Insurance policy
Proof of insurance
Pay $10 for the copy of the registry card. Once you fill in the Duplicate Registration/Plate/Decal/Change of Address (DMV-32-TR) form and prepare the documentation needed, replace the number plates by visiting the DMV online services.