Wyoming License Plates Numbers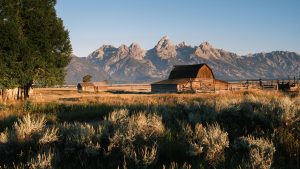 Overview
Before obtaining a Wyoming license plate number, first, consider registering the car. Commonly, the states have diverse numberplate designs and numbering systems. So does Wyoming.
To clarify, registration tags are designed according to county digits. Additionally, there are 23 counties, and each of them has its unique digit. Let's get acquainted with their numbers, and figure out how many digits a Wyoming tag includes.
Wyoming License Plates Numbers
It is not a surprise that numberplates make your car stand out from the crowd and give a unique identity. Moreover, they are used for legal purposes by allowing the police officers to identify your auto easily.
If you want to get a Wyoming license plate number, be ready to meet all the requirements properly. Note, you can replace your tab when it is damaged or lost by visiting the Department of Transportation.
How are Wyoming license plates numbered?
Naturally, each state has a unique numberplate design conditioned by some factors. That is, states have symbols and special features, which find their places on the tags.
As for WY placards, the first numeral indicates the area the autos belong to. Moreover, it is located on the left part of the bucking horse. In this regard, this state has 23 counties and each of them has assigned digits.
Why they are essential? Because they help you know where the automobiles are registered in. But let's understand how the county numerals are determined on WY license plate numbers.
Naturally, the assignment of numerals given to each region is based on the valuation of properties within their borders. That is the reason why Natrona is in the first place, as it is rich in mineral resources.
Besides, they take responsibility for tags issues and insurance. Note that the large population cannot be distinctive in this case.
What are the Wyoming county numbers?
As mentioned, the first digit shows the type of district on the WY numberplate. Of course, remembering all of them would be very difficult for you. So let's see the list of assigned numerals given to each region.
The first 10 regions are Natrona, Laramie, Sheridan, Sweetwater, Albany, Carbon, Goshen, Platte, Big Horn and Fremont.
Others, consequently, are the following:
Park (11)
Lincoln (12)
Converse (13)
Niobrara (14)
Hot Springs (15)
Johnson (16)
Campbell (17)
Crook (18)
Uinta (19)
Washakie (20)
Weston (21)
Teton (22)
Sublette (23)
How many digits are on a Wyoming license plate?
Currently, there is one valid numberplate base in use. So it is Teton 2009 based with one-year registration. Note, that it is illegal to use letters on this kind of basis.
As for digits, no more than 5 characters are acceptable to apply to the right part of the bucking horse. But it is not the same while planning to have personalized tags, as the limit of accepted digits is up to 4 characters.
Surprisingly, the University of Wyoming offers alternative tags as well, which don't carry prefixes in comparison with Teton base ones. In addition, they have gold and brown backgrounds.
Vehicle Registration and title
Getting your vehicle registered is a must before applying for a tag. It permits you to drive in public places and minimize unexpected dangers.
Accordingly, you can register the car by visiting the local treasurer's office. Make sure to complete the registration process within 60 days, when purchasing from a dealer.
To comply with the registry requirements, be ready to bring with you all the documents required:
Proof of origin
Certificate of insurance
Manufacturer type
Receipt of sale/ owner invoice
Lease information
Certificate of insurance policy
Receipt of sale/ owner invoice
Title requirements
Receipt of sale/ dealer invoice
Lease info
Certificate of insurance
Inspection of VIN
To avoid penalties and further payment issues, it is mandatory to pay sale fees and taxes within no more than 65 days.
Replacing stolen or lost car title
Naturally, vehicle ownership is of primary importance when deciding to transfer or sell your automobile. Moreover, it proves that you are the owner of the auto.
But what to do, when it has been stolen, damaged, or lost? There is no need to worry, as you can obtain a new one by visiting the Department of Transportation.
Note that there are two options to apply for. Consequently, those are by mail and in person.
By mail
To replace or obtain new ownership, make sure you have all the requirements below:
Duplicate Certificate of Title Application & Affidavit (Form 202-022, signed by sellers and buyers)
VIN
Proof of registration
Photo ID
Auto model, year
Payment of a $15 fee
After completing all the documents required, send them to the nearest local WY county clerk. For more information, visit the Department of Motor Vehicles website.
In-person
Go to the WY DOT office and prepare the same documentation mentioned above with the fee receipt of $15.
Transferring car title
When you have purchased an automobile and want to transfer it, you should have certain documents at your fingertips. Subsequently, they are the following:
Proof of the original ownership signed by all the owners
Odometer statement
Driver's license
Loan info
Transfer fee