Wyoming License Plates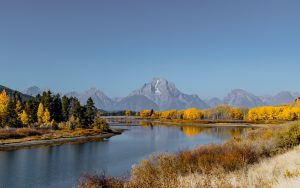 Overview
There are different types of plates and the regulations controlling their usage and distribution vary. In this article, we uncover all the information about Wyoming license plates.
It displays all the necessary steps that you must take to get one. You'll learn how to check the availability of your prestige tag. Besides, you can learn about the rules on the renewal, replacement, and transfer of the latter.
The expanses designed for them are also studied. Thus, if you are interested in the topic and want to receive detailed information on it, scroll down and read.
Wyoming License Plates
Actually, to obtain Wyoming License Plates you have to complete some state applications. This is why it is better to check out the requirements and application list before heading to the office.
In WY, as in many other states, you have two main options when applying for tags: Standard and Specialty.
The clerk in each region is in charge of issuing these to the residents. Remember that you must be a resident so that you can apply for it.
How to Apply for Wyoming License Plates?
Usually, the rules depicting these procedures depend on that specific part of the state. In Natrona and Albany, you can register your auto online but for example, in Laramie, they do it in person by going to the DMV office.
The purchase of a vehicle from a dealer is again different. Ask about the regulations and rules by going to the DOT.
If you have just got a residency or bought a car, then you are supposed to register the car right afterward. The paperwork that the office requires includes first of all a copy of a title or the title number.
If you have bought the auto from a dealer, then you are expected to provide a copy of the invoice that the dealer has given to you. In case you are from another state, provide the previous registration.
Give the clerk your document that proves the insurance. If you have any agreements on a lease, do not forget them. If you have a document that proves that you are exempted from up-front sales tax, do not forget to take it with you, too.
Availability Check
If you want to order a prestige or personalized, first you are to know whether it is available or not. For that, you are to contact the Department of Transportation. There you'll find all the necessary data. Call them at 307-777-4710.
The Process of Renewal
This process is very simple. Many citizens can do it online by using the opportunities that their government department grants them. The citizens that live in regions that have no such kind of opportunities provided are to visit the DOT.
When the expiration time comes, they mail you a notice. They send you this notice via mail without any regard to the region you live in. You use this while handling the process.
You'll also need to provide the number of your placard or the renewal card of your registration in case you apply for its renewal. After that, be ready to show the document about auto liability insurance proof.
Replacement of Wyoming License Plates
It happens that they stole placards or damage them. Here comes the need of replacing them. So in this case, you are to visit the DMV office. They will replace them without any problem.
Note that you are to change them every eight years regardless of the situation and circumstances. It is because there is a special material on them that is valid only for eight years. After that period, it may be hard to recognize or read them.
Transfer
It is again a simple process that requires your presence in the Transportation Department and is also inexpensive.
If you want to get detailed info about this procedure, contact your DOT. They will have other valuable data on the expiration dates, and specific application requirements.
Contacting them is always a good idea, as there are various counties with diverse requirements.
Fees and Expenses
As in the previous cases, fees also differ. It mainly depends on the year, model, and producer as well. Conversely and Albany allow its citizens to do payments online.
The fee for a passenger auto tag in this state is $30. Though the latter may change depending on the above-mentioned factors and weight.
The costs of electric automobiles are not the same as well. Remember that the people owning electric automobiles are supposed to pay higher costs for these procedures.